Russian firefighters arrive in Chile to help tackle unprecedented wildfires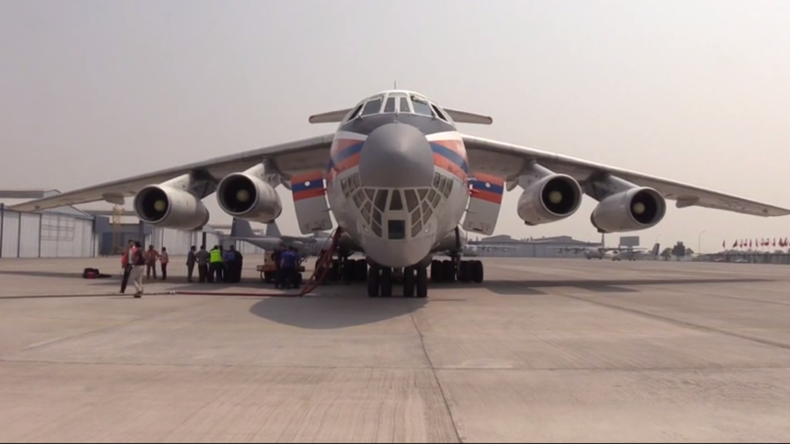 A Russian Emergencies Ministry team is in Chile to help battle the worst wildfires to strike the country in five decades.
The EMERCOM firefighting team was deployed to Santiago at the request of the Chilean government on Monday.
"The Il-76 aircraft arrived in Santiago on January 30, after a transcontinental flight from Moscow, and almost immediately departed to battle the blazes," the Russian Emergencies Ministry told RIA Novosti.
The plane was filled with water shortly after arrival and promptly departed to tackle the fires, RT's Roman Kosarev reported.
The first target for the Russian firefighters is a wooded area around the town of Portezuelo. The wildfires raging around the town endanger several thousands of people and the situation is critical.
"The Il-76 aircraft is on a mission in the area around the town, the primary objective is to protect it from the blaze and contain the fires," the ministry said.
Wildfires are quite a regular occurrence in Chile's hot summer, but was particularly severe this year due to extremely high temperatures and a prolonged drought.
"We have never seen something of this size, never in Chile's history," the country's President Michelle Bachelet said, as quoted by Reuters.
At least 11 people have been killed in the disaster, including five firefighters. Several thousand people have been left homeless.
READ MORE: 11 dead as wildfires engulf Chilean countryside, foul play suspected (VIDEO)
The country's authorities also suspect that the extreme speed at which the wildfires was spreading was as a result of possible 'help' from arsonists. According to Bachelet, some 40 people have been detained for "possible responsibility" in fanning the deadly forest infernos.
You can share this story on social media: