Duterte's drug task force set for scrapheap after S. Korean businessman's murder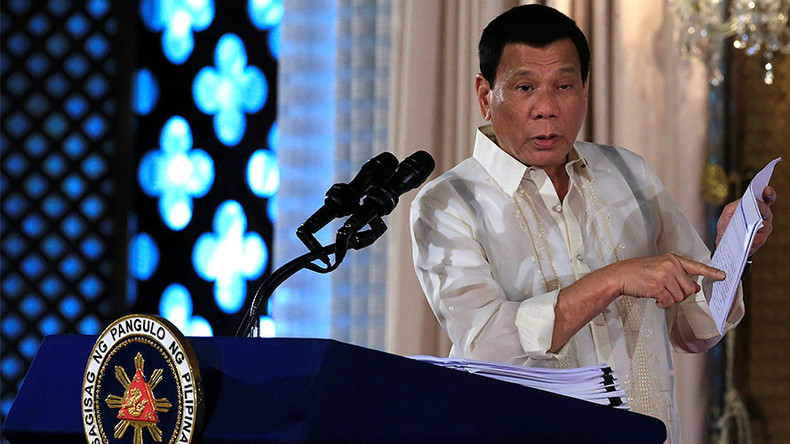 The Philippines' anti-drugs force is to be disbanded after rogue cops killed a South Korean businessman. President Rodrigo Duterte said he was "embarrassed" and vowed to reform the force.
It transpired in mid-January that Jee Ick-joo, a businessman from South Korea, who had gone missing in the Philippines three months earlier, was actually kidnapped in a "tokhang for ransom" scheme and then was strangled to death on the premises of the national police headquarters the same day.
"We will dissolve all anti-drugs units in the police," Chief Ronald dela Rosa told a joint news conference with Duterte on Sunday. He added this was necessary to overhaul the force, Reuters reports.
Project Duterte: RT looks into Philippines' war on drugs (DOCUMENTARY)

Duterte himself, saying he was embarrassed by the crime, gave the officers on the run after the killing 48 hours to turn themselves in, or have a price set on their heads at 5 million pesos ($100,000) – dead or alive.
There is a feeling among Duterte's critics that the mounting number of scandals involving his police force is a sign that the drug war is a cover for extortion, and that Jee's murder was merely the latest mishap.
The leader is being accused of overseeing a campaign that has led to more than 7,000 deaths since he took office in June last year. Many of these deaths are still under investigation, while some 2,250 are believed to have occurred in police custody.
However, Duterte isn't flinching at the accusations. The president said he believed at least 40 percent of his police force was dirty, and that the country was in need of a clean-up.
"You policemen are the most corrupt. You are corrupt to the core. It's in your system," Duterte addressed the fugitive officers in a statement to local press, as he vowed to "cleanse" the force by carrying out a comprehensive review of all officers ever caught engaging in extortion and other grave derelictions of duty.
On Sunday, Duterte still doubled down on his anti-crime rhetoric, and said he will extend his drug war "to the last day of my term," according to the Inquirer. That will be in 2022.
The original timeline for the anti-narcotics units to wrap up was this March, but the president has decided that "March no longer applies."
You can share this story on social media: