Britain turning into US 'vassal' – French presidential hopeful Macron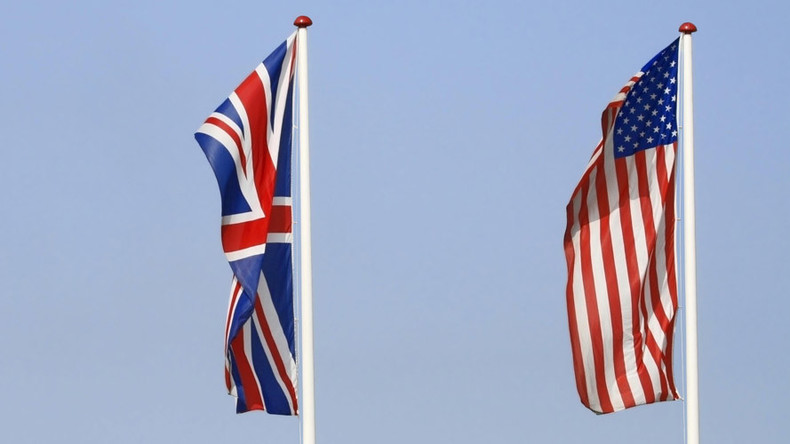 Having been on equal terms with the EU, Britain has now entered a stage of 'vassalization' in its relations with the US under Prime Minister Theresa May, according to French presidential candidate Emmanuel Macron.
"Britain lived in an equilibrium with Europe. But now it is becoming a vassal state, meaning it is becoming the junior partner of the United State," Macron said in an interview with France Culture radio on Friday, according to Reuters.
Macron described new US President Donald Trump's first steps in office as "extremely worrying," adding that in his opinion it would be difficult to cooperate with the Republican.
"What's happening today with Trump's first statements and choices is extremely serious and worrying," Macron said, adding that under Trump the US could "destabilize things that have been built for decades."
Macron, who was previously sure that Trump would stay close to the European Union, has now apparently changed his views.
"It signifies that the US will no longer be in a position to co-organize globalization and be the world's policeman with the European Union," he said.
"The unpredictable choices, the outbursts and the inward-looking United States of Trump no longer guarantees Europe's security."
Macron, a former economy minister, believes that the appropriate response to the "current real imbalance in the would" should be a stronger Europe.
"We shouldn't exchange hostile remarks or speak excessively anxious words, but we must take a look at all the consequences of what is about to happen," Macron said.
"Europe, and France in the first place, must assume its responsibilities to build a new form of sovereignty: its security, defense [and] foreign policy, but also its financial [and] monetary sovereignty," he concluded.
Macron's comments come ahead of the much anticipated meeting between UK PM May and Donald Trump which is to take place later on Friday. May believes that Britain and the US share a "joint responsibility," and feels that her relations with the US president could be strong since, as she jokingly noted, "sometimes opposites attract."
Earlier on Friday, French President Francois Hollande told a news conference in Berlin that dealing with the Trump administration poses a "challenge" for Europe in terms of commerce and "the way… conflicts across the world should be solved."
You can share this story on social media: