'Murder in White House' easiest way to deal with 'Trump catastrophe,' says German publisher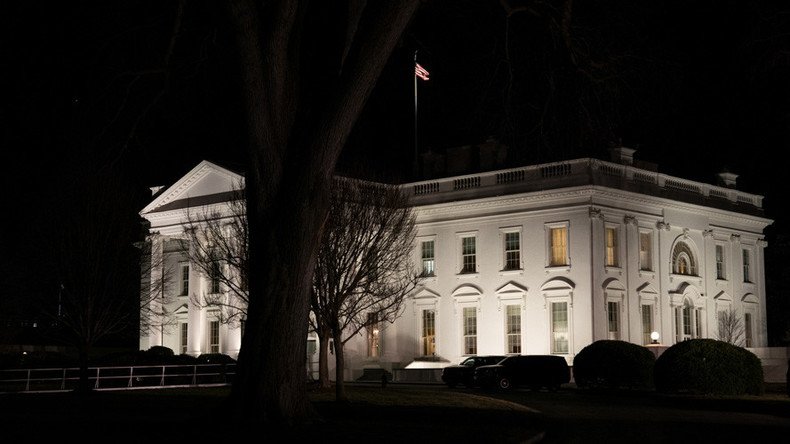 A German editor-publisher said that "murder in the White House" would be the easiest way to stop the "Trump catastrophe" as official impeachment through the US Congress would be too difficult.
Josef Joffe, editor and publisher of the left-leaning German newspaper Die Zeit, made the remarks during an episode of the 'Presse club' show on public broadcaster ARD on Wednesday.
The show featured questions from viewers, with one calling in to ask the panel if it was possible to impeach President Donald Trump and thus end what she called the "Trump catastrophe."
"Is there still a way out of the Trump catastrophe? Is there a legal possible scenario or a passage in the Constitution which would lead to his removal from office?" the viewer asked.
One of the experts present, publicist Constanze Stelzenmüller, responded with an explanation that the legal aspects of an official withdrawal procedure are rather complex and lengthy.
"A qualified two-thirds majority of the Senate must vote for [Trump's] removal from office to take place. There are many political and legal hurdles, a lot would have to happen for it," Stelzenmüller said. Just as she had finished, Joffe cut in, saying, "murder in the White House, for example," without elaborating.
Joffe and his paper have been particularly critical of Trump, as have most mainstream German publications after the US president's controversial remarks on Chancellor Angela Merkel's immigration policy and exiting "obsolete" NATO.
Ahead of Trump's swearing-in ceremony, Joffe appeared in an op-ed in UK paper the Guardian, titled 'Trump has bared his fangs to Merkel. He will do untold damage to Europe.'
READ MORE: 'Obsolete & unnecessary': Germany to scrap law restricting insults against foreign heads of state

Breitbart, the US right-wing news website whose former head Stephen Bannon is now Trump's chief strategist, suggested the remarks may spark an investigation from police in Germany based on the German law restricting insults against foreign heads of states. The same legislation saw comedian Jan Böhmermann undergo investigation over an insulting poem about the Turkish President Recep Tayyip Erdogan on a late-night TV comedy show last year.
However, earlier this week Justice Minister Heiko Maas said that the law will soon be reformed or abolished, as it is "obsolete and unnecessary."
The online community responded to Joffe's comments with emotions ranging from anger to dismay.
Joffe is not the first to mention the possibility of Trump's assassination.
Just ahead of Trump's inauguration, CNN aired a segment speculating what might happen if a "disaster" were to wipe out everyone present at the event, suggesting a scenario that would leave Trump and his entire team dead and an Obama administration official in charge.
The report drew a flood of criticism from Trump supporters, and most certainly did not ease the mounting tension between the US media and the new administration.
You can share this story on social media: