EU pushes for refugee camps outside Europe to curb migrant influx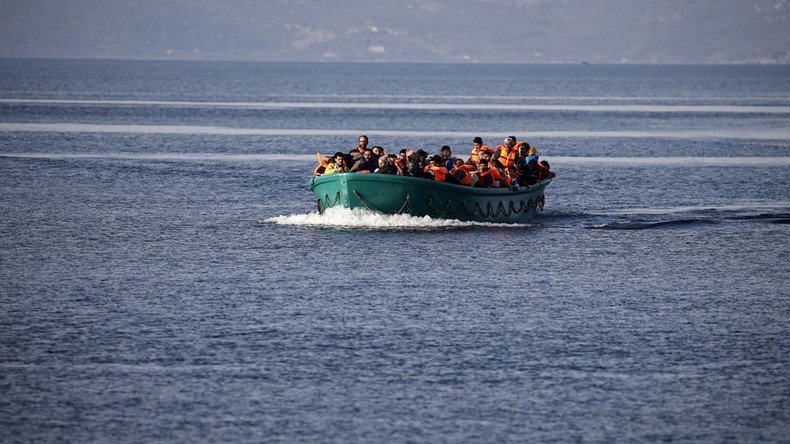 EU ministers are pushing forward with plans to fund refugee camps outside the bloc to save migrants from drowning in the Mediterranean and bringing into Europe only those "who require protection."
The long-debated topic was on the table at Thursday's meeting between EU interior ministers in the Maltese capital, Valletta. Officials focused on the problem of refugees attempting to reach the Union via the Mediterranean and smugglers profiting from sending migrants on a dangerous naval journey.
"The idea is to send them to a safe place, without bringing them into Europe," German Interior Minister Thomas de Maiziere said. To achieve that, the EU is considering funding special camps in Africa where migrants will be screened by rights organizations and the UN.
According to the German minister, "the people taken by the smugglers need to be saved and brought to a safe place." He stressed, however, that from there "only those who require protection" would be forwarded to Europe.
The screening camps might be located in Libya or some of its neighboring countries and operated under the auspices of UN refugee agency UNHCR, or the International Organization for Migration (IOM), Reuters writes.
Another key point of the gathering on Thursday were EU asylum laws which, according to the so-called Dublin agreements, state that asylum-seekers must make their application in the EU country that they entered first. According to de Maiziere, the bloc will have to apply "additional rules" if the influx reaches a "massive" level.
At its peak in 2015, the EU faced over 1 million refugees fleeing unrest in the Middle East and Africa, most of them from Syria and Afghanistan.
The EU managed to slash the numbers after striking a deal with Ankara last year, which envisioned Turkey preventing migrants from reaching Europe through its territory. The European Union also set up a naval mission in the Mediterranean to deal with the refugee problem.
Yet, the number of asylum seekers fleeing their war-torn or impoverished home countries through the Mediterranean still remained high, with hundreds of thousands of arrivals. Libya and Algeria became major exit points, with people mainly trying to reach Italy or Greece.
Last year was the deadliest in terms of casualties among refugees who opted for the risky naval journey, with over 5,000 people killed or missing.
In the first three weeks of this year, the UNCHR says it counted at least 230 people dead or missing.
The plans to establish outpost camps have been criticized by some MEPs.
"Even more refugees will be locked up in North Africa under high risk of torture, rape and other forms of ill treatment," German MEP Cornelia Ernst, said as quoted by Reuters.
Libya - mulled as one of the places for the refugee camps – has been plagued by years of violence between rival factions, which followed the NATO-backed removal of the country's leader, Muammar Gaddafi, in 2011.
You can share this story on social media: