Report of widespread sexual abuse in 'exclusive' Moscow school checked by investigators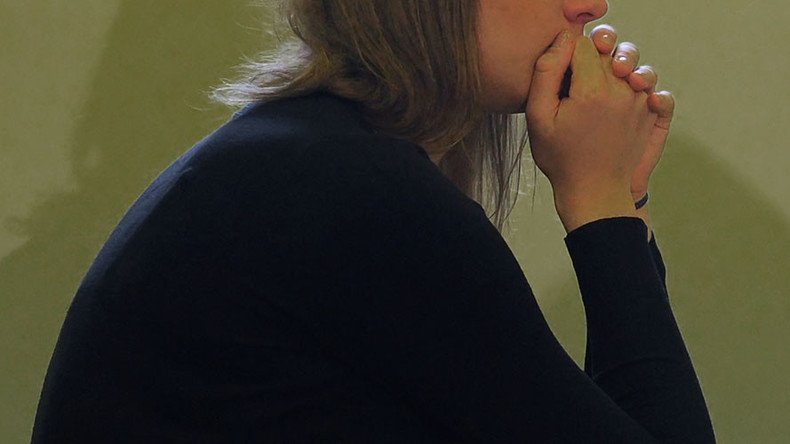 Top management at a Moscow school for gifted children had allegedly sexually abused their students for many years, some of its supposed victims claimed, prompting authorities to look into the matter.
The principal and founder of a school in the Russian capital, along with his deputy for over 20 years, had been molesting girls who studied there, Meduza news portal reported earlier this week. A journalistic investigation referred to "numerous" reports from the school's alumni, as well as its former employees.
"We went to school with a feeling that we were special. And that's why we studied a lot. Our teachers promoted the idea that we were exclusive and that to get even more exclusive knowledge, we must be close to its sources, meaning the teachers," Meduza quoted one of the school alumni as saying.
One of the female students at the age of 15 had sex with both the principal and his wife, who was also a teacher, the report said.
Another girl told Meduza how she was told to study maths in the banya (sauna) in the principal's country house. According to her, it was a popular practice at their school, with many girls visiting the headmaster at his house. Alleging that she was told to undress and was kissed by the man, the former student said she had had psychological problems for years after the incident and "cannot normally communicate with older men."
There are "over 20" accounts of molestation and sexual harassment by the two men, the report said, while also citing a former school psychologist, who said there could had been many more cases that victims were reluctant to share.
After a group of the school's former students confronted the two men, having listed how they allegedly "got into bed with, kissed and undressed" and had sex with students, the management closed the school, the report said. The men accused of molesting the girls have continued working with other children, it added.
Russia's Investigative Committee has launched a pre-investigation check following the report. Officials said they were checking the information mentioned in the journalistic investigation, as they need to substantiate facts before a decision on the possible launch of a criminal case is made.
While the school's former principal was unavailable for comment, his deputy denied all the accusations. On Facebook, he wrote that such claims had been put forward "by older women" who "wanted revenge."
Russia's Education and Science Minister, Olga Vasilieva, has also commented on the matter, saying that investigative authorities should do their work and first provide evidence if there had been any sexual abuse at the school.
READ MORE: School sex abuse scandal prompts Russian senator to call for tougher laws
In autumn 2016, allegations of molestation of students by a teacher at another Moscow school were widely discussed on social media. There were reports that a teacher working for an elite school had been involved in sexual relationships with his female students for decades, while the school's management allegedly knew of the issue, but apparently chose to turn a blind eye, to keep the "good teacher."
You can share this story on social media: