NATO builds up Gulf presence through new center in Kuwait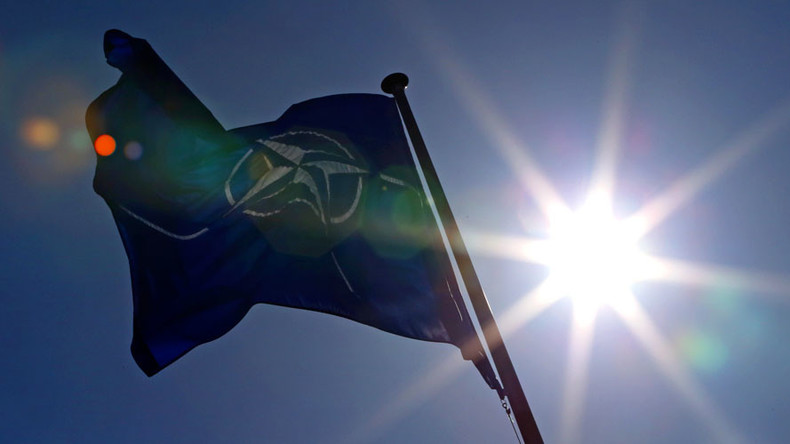 NATO has opened a new regional center in Kuwait, which officials say will help strengthen security co-operation with Persian Gulf countries.
The military alliance's secretary general, Jens Stoltenberg, was present at Tuesday's inauguration of the Istanbul Cooperation Initiative (ICI) Regional Center, along with Kuwaiti Prime Minister Sheikh Jaber Al-Mubarak Al-Hamad Al-Sabah and Foreign Minister Sabah Al-Khalid Al-Sabah. The new center, which is located in the Diplomatic Zone of Mishref, Kuwait City, will foster cooperation between members of NATO and ICI with respect to security, emergency planning, and public diplomacy, as well as provide training in such fields as cybersecurity.
"This is not a full-fledge military cooperation, meaning any collective security guarantees, but it is a way for NATO to work even closer with good friends, good partners in the Gulf region," Stoltenberg said at the joint press conference.
"And I think we really will benefit from closer cooperation, because the countries in the Gulf region and NATO we face the same threats, the same challenges, terrorism, failing States, cyberattacks and instability in our neighborhood," he added.
I was proud to inaugurate NATO's Regional Centre in Kuwait today - a new home for the Alliance in the Gulf. Its potential is enormous. pic.twitter.com/9e0IpODzhB

— Jens Stoltenberg (@jensstoltenberg) January 24, 2017
During his election campaign, US President Donald Trump called NATO, which was founded in 1949 to counter Soviet influence, obsolete, while noting that the United States is footing too much of NATO's budget. He later clarified, saying he didn't think the organization was sufficiently tackling contemporary problems, namely terrorism. However, Stoltenberg said that he had spoken to President Trump shortly after his election victory and was assured that he would remain committed to the alliance, despite the fears of some European countries.
"I spoke with President-elect Trump just a few days after he was elected in November and he conveyed a very strong message to me that he personally was very committed to NATO and the Trans-Atlantic bond," Stoltenberg continued, though he noted that there was, indeed, a need to distribute military spending more evenly.
"I fully agree with the message from President Trump, but also the message that Secretary Mattis gave me when we spoke on the phone, and that is that we need a fairer burden sharing. European allies have to spend more, have to invest more in defense and I look forward to working together with President Trump and also with Secretary Mattis in pushing this agenda and make progress when it comes to increased defense spending among European NATO allies," the Secretary General said.
The Istanbul Cooperation Initiative was launched in 2004 to strengthen security ties between NATO and the Middle East, particularly the Arab Gulf States. So far, the ICI consists of Bahrain, Kuwait, Qatar, and the UAE, but other countries such as Saudi Arabia and Oman have also expressed interest in joining.
As a founding member of the ICI, the Kuwaitis first proposed the center during a NATO conference in Chicago in 2012. Kuwait has been an unfailing ally of NATO and the United States since 1991, when US forces spearheaded a campaign to drive occupying Iraqi troops out of the country in what was to become known as the first Gulf War. The NATO-Kuwait Transit Agreement, which was signed in 2016, allows NATO to move troops and equipment through their territory.
You can share this story on social media: