'Not like Gitmo': Israeli interrogators explain torture techniques to media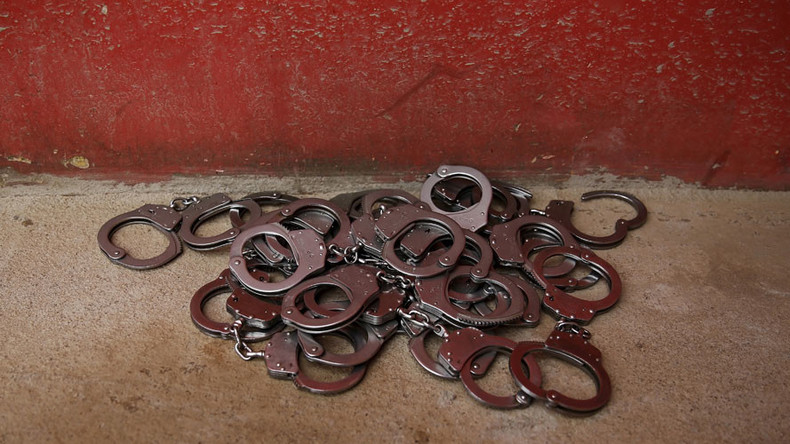 Israeli interrogators with experience in using 'special means' of interrogation, which involve inflicting physical pain on detainees, have described details of their methods to an Israeli newspaper.
Reports of Israeli intelligence services using violent methods of interrogation have been around for years, even after the country ratified the UN Convention against Torture in 1991. In a landmark case in 1999, the High Court of Justice outlawed torture, but left a loophole called "necessity of defense." This gives a waiver for cases when torture is deemed necessary to save lives or similarly dire circumstances.
Critics however say that interrogation using what Israel calls "special means" remains widespread. The UN Committee Against Torture last year cited continued complaints of torture by the Israeli Security Agency (ISA) as well as Israel's refusal to implement the convention on occupied Palestinian territories and reluctance to criminalize torture among its concerns.
So far most of the information about "special means" reported by the Israeli media has come from detainee complaints. The new expose published by Haaretz on Tuesday is based on "a conversation among interrogators in the presence of several witnesses."
The newspapers primary source, named only as N., is described as a former senior interrogator, who had the authority to give the green light for "special means". N. insisted that what the Israelis do to detainees is "not like Guantanamo."
"The methods used are carefully chosen to be effective enough to break the suspect's spirit, but without causing permanent damage or leaving any marks," the newspaper says of his account.
Among the techniques described by N. was putting a blindfold on a person and slapping him. The slapping is meant "to hurt sensitive organs like the nose, ears, brow and lips." The blindfold is needed to prevent the detainee from seeing a slap coming, so that he wouldn't "move his head in a way that results in vital organs being injured," according to N.
Another technique is to force the subject into an extended "wall sit" – bending their knees halfway, only supported by their back pressed to a wall.
"If the suspect falls, the interrogators put him back in position, and they keep him there even if the suspect cries, begs or screams," the newspaper said.
Another variant is having the suspect sit on a backless stool with his arms and legs cuffed. The interrogator then forces him to lean back and remain in the stress position. The subject would be forced to use his stomach muscles to avoid falling. Sometimes the interrogator would force the detainee to raise his hands shoulder height while they're handcuffed behind his back.
The newspaper said the interrogators were aware of the discomfort and pain caused by "special means" and some even tried the stress positions themselves to assess how bad they are.
Other methods discussed included shouting at the detainee from a close distance while grabbing him by the clothes.
Another interrogator said that while normally a permission to use "special means" from a senior official was needed, in urgent cases it would not be required. For instance, an interrogator could make the call in case of an imminent suicide bombing.
The debate in Israel over use of torture was reinvigorated in 2015 during an investigation into arson attacks against Palestinian homes, allegedly committed by Jewish radicals. Some of the suspect complained of being subjected to torture by investigators.
You can share this story on social media: