Most wanted French jihadist charged with terrorist offences in France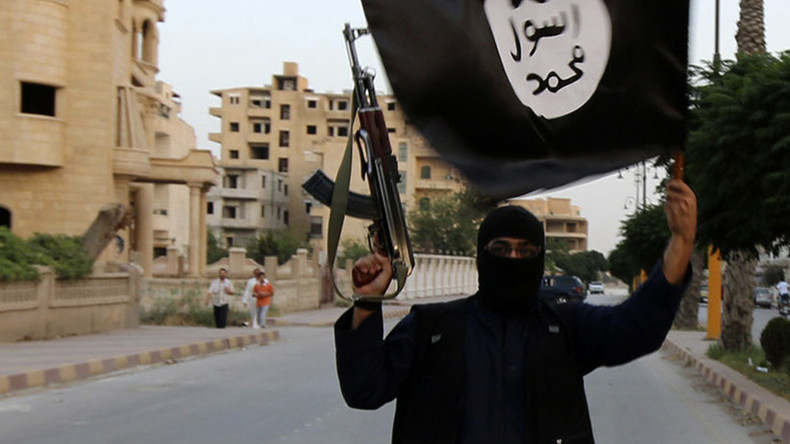 One of the UN's most wanted jihadists has been charged with terrorist offences in France after being transferred from Turkey where he had turned himself in.
Kevin G., 24, is a high-profile French jihadist who converted to Islam 10 years ago, and who was placed on a blacklist in 2014 and is suspected of being a major recruiter for Islamic State (IS, formerly ISIS, ISIL).
The suspect's reported role was to attract young French people to join IS in Syria and Iraq. The jihadist is also thought to have had connection with some of the perpetrators who carried out the terrorist attacks in Paris in 2015.
"He spent four years in Syria amongst jihadists, first with former al-Qaeda affiliate the Fateh al-Sham Front, and then the IS group," according to France 24.
Kevin G. and his four French wives and six children left Syria in June 2016 for Turkey claiming he was "reformed". There, Kevin G. turned himself in and was transferred under an international arrest warrant.
His four French wives had already been deported from Turkey.
Kevin G. arrived in France on Friday night and was charged Saturday with association with a criminal terrorist organisation and financing terrorism, the Paris prosecutor said.
It is now up to French authorities to determine if Kevin G. is, in fact, 'reformed' or just one of the many jihadist returning to Europe to carry out terrorist attacks.
READ MORE: Up to 1,750 jihadists back in Europe from warzones, ready for attacks – report
Around 900 French nationals are believed to have travelled to join IS groups in either Syria or Iraq, 200 of whom have been killed, reports France24.
A third of the 5,000 European jihadists who traveled to fight in Syria and Iraq are now back in Europe, with some on "specific missions," according to an EU report released last December.
You can share this story on social media: