Russia shouldn't pin hopes for lifting of sanctions on foreign elections – Medvedev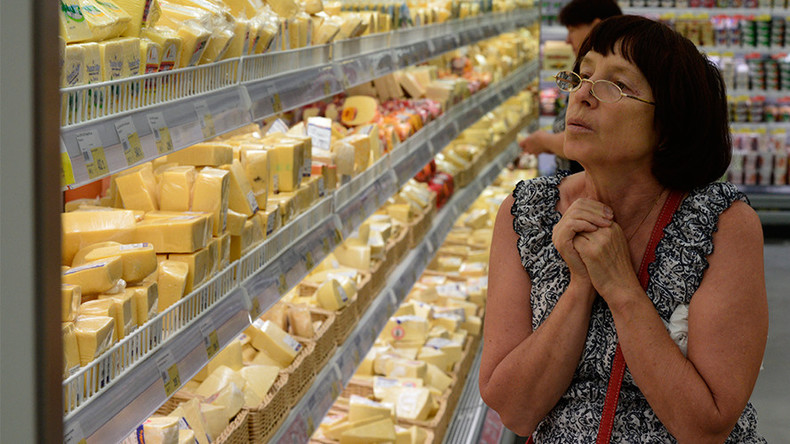 Regardless of the results of elections in any foreign nations, Russia should expect the sanctions imposed on it by the West to remain in place, Russian Prime Minister Dmitry Medvedev said.
"It's time to discard the illusions that any sanctions imposed on our country would be lifted. Obviously, they are there to stay for a long time. And don't lay your hopes on someone else's elections," he said Sunday, in a speech addressing a United Russia party meeting in Moscow.
Some political experts both in Russia and elsewhere suggested that the election of Donald Trump as the new US president may lead to the lifting of anti-Russian sanctions by America and its allies, based on Trump's statements that he would work with Russia. Senior Russian officials warned against such optimism, saying that campaign rhetoric does not necessarily translate into policies.
Medvedev said the sanctions tit-for-tat with the EU was beneficial to some sectors of the Russian economy, particularly agriculture, and that the government would help domestic producers capitalize on the situation.
"We will support them, because we will be feeding ourselves in any case," he said.
Responding to a spree of individual and sectoral sanctions imposed by the EU against Russia in the wake of the political crisis in Ukraine in 2014, Moscow banned the import of EU-produced foodstuffs. This served as a protectionist measure for Russian farmers, who otherwise found it difficult to compete against subsidized European producers. The measure also caused multibillion euro damage to European companies which lost their markets in Russian.
The Western sanctions were imposed in response to Russia's support of popular separatist movements in regions of Ukraine opposed to the coup in Kiev, which imposed a new government hostile to Russia. The predominantly Russian region of Crimea voted in a referendum to rejoin Russia, while large parts of Donetsk and Lugansk in eastern Ukraine proclaimed their independence and fought against government troops sent in to crush the rebellion.
Moscow rejects the West's accusations of illegally annexing Crimea, and says US and European governments contributed to the escalation of violence in Kiev, which led to the political crisis in the first place.
You can share this story on social media: