Degrading relations with Russia is Obama's #1 foreign policy blunder – Medvedev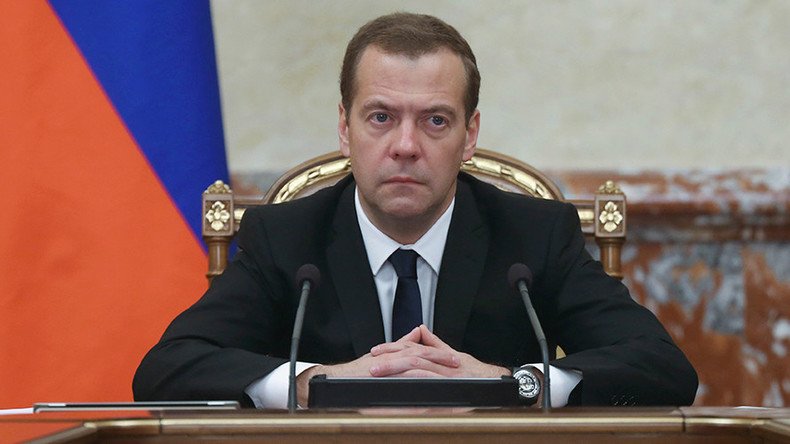 The breakdown of relations with Russia is a key foreign policy blunder committed by the Obama administration and it will go down in history as such, Russian Prime Minister Dmitry Medvedev has said.
In fact "US-Russia relations completely fell apart by the end of the second term of the Obama administration," Medvedev said in a Facebook post.
The administration of Barack Obama has proven to be "short-sighted on such an important and complex issue as relations with Russia."
This, despite Moscow and Washington having earlier managed to actually develop a functioning cooperation on some of the world's major issues and challenges, Medvedev said.
"Our countries signed a nuclear weapons reduction treaty, and Russia and the United States played a leading role in resolving the controversy surrounding the Iranian nuclear program," the Prime Minister recalled.
Those two notable achievements gave "hope" to the Russian leadership that both states would establish good relations despite the "different" approaches to various international processes and problems.
However, that did not happen, Medvedev laments.
"The most important thing was to remember that Russia is not a banana republic (even though equal dialogue is a must with all members of the international community)."
"A country with defensive capabilities equal to the United States," and a permanent seat at the UN Security Council (UNSC) deserved a different approach, Medvedev said.
"It is important to remember that Russia-US relations, without exaggeration, determine the fate of major international initiatives," he stressed.
In spite of the existing differences, Washington and Moscow should be aware of common responsibilities regarding international events. "This is something that the Obama administration failed to do."
The US opted for "steering" the global processes by meddling in the internal affairs of various states, such as Iraq, Syria and the Ukrainian crisis.
The results of such "reckless" policies ranged from "the complete collapse of the political systems" to wars "which claimed tens of thousands of lives."
The US also did not hold back on its words or actions when dealing with Russia, applying political pressure and economic restrictions on businesses and individuals which, as a result, have "reduced our cooperation to zero," Medvedev wrote.
The level of pressure experienced by Russia over the past years would be "impossible to image" even when compared to the 1961 Cuban missile crisis between the US and then USSR.
Pointedly, the Obama administration has ruined US-Russia ties, "which are at their lowest point in decades."
This is "a key foreign policy mistake [of Obama administration] which will be remembered by history," Medvedev emphasized.
He stressed though, that Russia is hoping a more balanced approach towards Russia will prevail under the new US leader.
"We are ready to do our share of the work in order to improve the relationship," Medvedev concluded.
You can share this story on social media: