Kremlin denies Obama's claim on nukes, says Moscow always ready to cut nuclear arms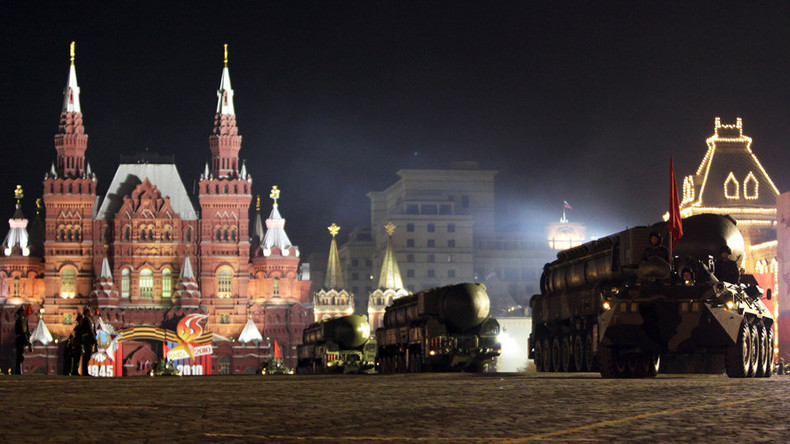 Moscow disagrees with the recent statement by outgoing US President Barack Obama on nuclear disarmament, stressing that it has always been open to proportional cuts to the nuclear arms arsenal, the Russian president's spokesman says.
"The Russian side always favored a proportional and fair process of nuclear disarmament," Vladimir Putin's press secretary Dmitry Peskov told reporters on a conference call on Thursday, adding that "it can't be disproportional."
"It shouldn't and mustn't lead to the breach in nuclear parity, which is vitally important for global stability and security, that's why we can't agree with it [Obama's statement]," Peskov added.
The Kremlin's reaction comes after Obama said on Wednesday that he had told Putin Washington would be ready to proceed with nuclear disarmament, but the Russians "have been unwilling to negotiate."
Obama added a more "constructive relationship" with Russia would be a good goal, though.
The latest news come a couple of days after the US President-elect Donald Trump hinted that Washington could lift sanctions against Moscow in return for a nuclear reduction agreement between the two countries.
"They have sanctions on Russia — let's see if we can make some good deals with Russia. For one thing, I think nuclear weapons should be way down and reduced very substantially," Trump said in the interview to the Times and Bild.
At the same time, sanctions aren't affecting Russia well, [and] "something can happen that a lot of people are going to benefit," he added.
You can share this story on social media: