Gay Indian man threatened with 'corrective rape' by his own family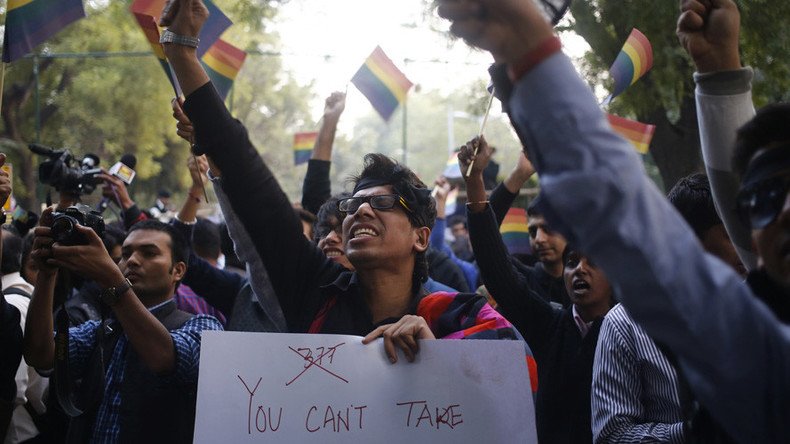 A young man in India has been beaten and threatened with rape after his family found out he was living with his gay partner.
According to the India Times, the young man known as 'Sanjoy' was subjected to a string of physical and emotional abuse from his family in the city of Kolkata, formerly known as Calcutta, in West Bengal. After his parents found out that Sanjoy, in his early 20s, is gay and living with his partner, they hired local thugs to beat him and torment him psychologically.
Koninika Roy from the Humsafar Trust, a Mumbai-based advocacy group for LGBT rights, also said that the parents tried to send him to a doctor to "cure" him of his homosexuality, and when the doctor refused they considered forcing him to undergo "corrective rape" therapy.
Corrective rape is a crime perpetrated on members of the LGBT community to 'punish' them for their sexuality. In some cases it might be facilitated by members of the family in an attempt to force the victim back into their traditional gender role.
"Violence against the LGBTQ community is extremely common in India. Section 377 of the Indian Penal Code and the fact that same sex behavior is criminalized in the country means that homosexuals cannot live freely," Roy told the India Times. "The story of this gay couple is just one of the examples of how the LGBTQ community is treated in India."
Sanjoy has since managed to get a court order against his parents and is now back living with his partner, although they have since run out of money due to their legal fees. In a statement obtained by Gay Star News, the couple say that they do "not wish to play the victim card" but expressed frustration at how "family honor" affects LGBT lives.
"The pain is real, the hardships loom large, the tears are red and at times you feel low enough not to live or breathe anymore because there doesn't feel a point in doing so," Sanjoy's partner said.
They were also hopeful, however, having got back together despite the family's best efforts.
"Love kept us strong and our mental strength added to the fuel of the 'won't-be-giving up' attitude … We are living together as for now, with nothing but each other."
Homosexuality can be prosecuted as a crime in India under a colonial-era law, Section 377 of the Indian Penal Code, which criminalizes "unnatural" sexual intercourse. Although the law was repealed in 2009, it was reinstated in 2013 by the Supreme Court. Gay couples in India also have to deal with possible persecution from their families, the more traditional of which may even kill to uphold their "honor." Honor killings are widespread across India, taking place in both traditional Muslim and Hindu communities.
You can share this story on social media: