Spain arrests Moroccan boxing coach accused of heading ISIS recruitment cell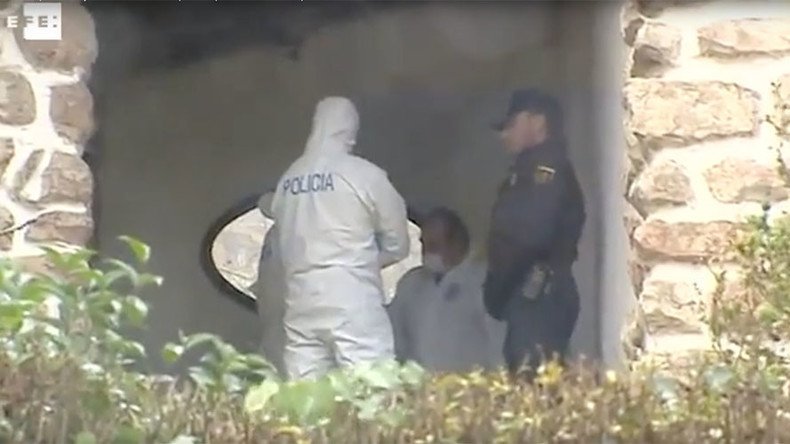 Spanish security forces have arrested a Moroccan boxing coach suspected of running an Islamic State terrorist recruiting cell, two members of which were arrested in France and Morocco in 2016.
The detained suspect, who held a Spanish residency permit, is being accused of recruiting jihadist fighters by gaining the trust of young men through his coaching position.
🚩Detenido en San Sebastián por liderar célula terrorista de captación y envío de combatientes a zona sirio-iraquí para integración en DAESH

— Policía Nacional (@policia) January 16, 2017
"The accused was very active in finding new recruits and would approach young people at risk of social exclusion, easily influenced and emotionally unstable, and make the most of his position as a boxing coach to win their confidence," the interior ministry said on Monday.
The alleged IS (Islamic State, formerly ISIS/ISIL) cell leader who was detained in a police raid in the northern city of San Sebastian on Sunday, is also being accused of recruiting and indoctrinating foreign fighters via online social media platforms since 2010.
The man, whose name was not released by the authorities, posted an online "call to do Jihad" messages as he urged potential recruits to join the terrorist organization. Authorities said that the leader of the cell specialized in "sending foreign fighters to Turkey where they received instructions from Daesh to commit attacks in Europe."
READ MORE: 2 Spanish widows of ISIS jihadists arrested at Turkey-Syria border – media
In their statement, the ministry explained that the other member of the recruiting cell was the detainee's flatmate who became radicalized after five months of sharing the apartment with the coach. He was arrested in November in Morocco.
Another member of the cell was arrested in France after traveling to Turkey and back. Both men followed "concrete and precise instructions from Daesh," the ministry said.
I making Sunday's arrest, Spanish authorities had to collaborate with the Moroccan intelligence agencies, including the National Intelligence Centre (CNI) and the Directorate General of Territorial Surveillance (DGST).
READ MORE: Spain busts ISIS recruitment cell targeting children
Since 2015, when the Ministry of the Interior had raised the Anti-Terrorism Alert Level (NAA) to 4, Spain's security forces have managed to arrest a total of 181 suspected jihadists.
You can share this story on social media: