2 Spanish widows of ISIS jihadists arrested at Turkey-Syria border – media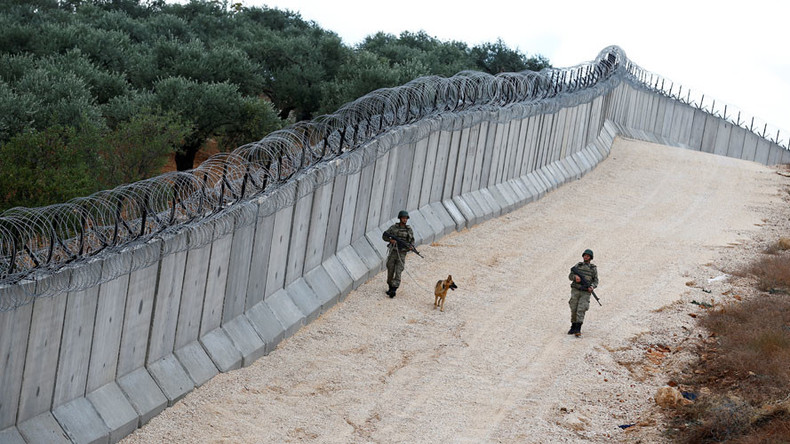 Two Spanish widows of Islamic State (IS, formerly ISIS/ISIL) jihadists were arrested while attempting to cross into Turkey from Syria with their children, media reveal. Both women are considered potential terrorist threats.
Asia Ahmed Mohamed, 26, and Fatima Akil Laghmich, 21, traveled to Syria from the Spanish African enclave of Ceuta in 2014, according to El Pais newspaper. Both are considered to be possible threats due to their links to IS.
Spain's Interior Ministry said the woman are "extremely valued" anti-terrorism targets because of their extensive knowledge of IS members and supporters in Spain and Turkey, The Daily Mail reported online.
Investigations are currently being carried out by Turkish officials in collaboration with the Civil Guard, and under the direction of the courts and Prosecutor's Office, El Pais reports.
Authorities are questioning the two women about their intentions in Spain, and investigating their ties with IS, as well as if they have received training in the use of explosives and firearms.
Both women were reportedly married to jihadists who are now deceased.
Mohamed was married to the now deceased Moroccan national Mohamed Hamduch, known by the aliases 'Kokito' and the 'Headsman of Castillejos', who once posed smiling alongside decapitated heads of five execution victims in Syria. He died fighting for IS in Aleppo in November 2015.
The couple's son, aged 21 months, was traveling with the widow when she was arrested.
Following her husband's death, Mohamed married a second jihadist who has also since died in combat or a suicide bombing, according to sources cited by El Pais. She is currently eight months pregnant with that man's child.
Laghmich had been married to Mourad Kadi, another deceased IS terrorist originally from Morocco. She was traveling with the couple's three-year-old son at the time of the arrest.
As of May 2016, 129 Spanish fighters were fighting alongside IS in Syria, according to a report cited by El Pais. Twenty-nine others had died and 20 others had returned at that point.
You can share this story on social media: