American ISIS fighter arrested in Iraq after 'mistaking it for Turkish border' – reports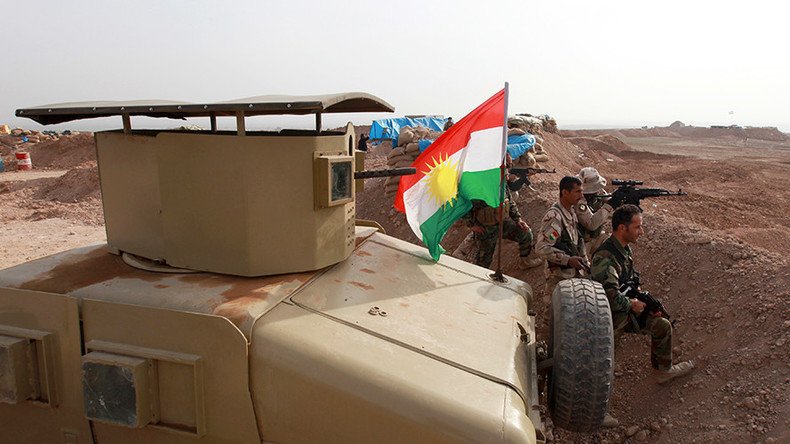 An Islamic State fighter from the US was arrested in Iraq after emerging from territory controlled by the militant group in Syria, a local commander told Kurdish media. The man reportedly mistook the area for the Turkish border.
A local commander told Kurdish news outlet Rudaw that the arrested man was 27-year-old Muhammad Jamal Amin, a Virginia-born US citizen of a Palestinian father and an Iraqi mother.
The commander said that Kurdish forces fired on the man before he reached their base near Sinjar, and later detained him.
A number of cell phones, some money, and ID cards were seized from the militant.
According to the officer, who did not want to be named, the man mistook the Peshmerga territory for the Turkish border. The man had reportedly entered Syria from Turkey two months ago.
CBS News reported that the man identified himself as an Islamic State (IS, formerly ISIS/ISIL) defector who wanted to turn himself in.
Meanwhile, CNN reported that is was unclear why the man was in ISIS territory, or where exactly he was taken into custody.
The US is in contact with Iraqi and Kurdish authorities about the reported capture, according to a State Department official.
"We are in touch with Iraqi and Kurdish authorities to determine the veracity of these reports," the official said on condition of anonymity, as quoted by Reuters.
You can share this story on social media: