Russian state TV investigating Sherlock leak 'in close contact with BBC,' blames hackers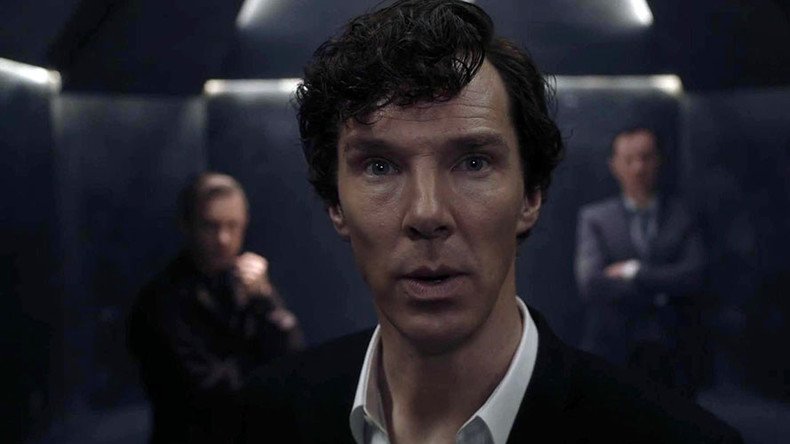 Russian Channel One is "in close contact with the BBC" and is conducting its own investigation over the leak of a Russian version of the final episode of the new Sherlock season, Channel One said, adding that hackers could be behind the leak.
"From the very moment it became aware of the leak, Channel One has been in close contact with the BBC and has been conducting an investigation to find the source of materials that leaked to the internet," the channel's spokesperson told Russian media.
He also said that according to preliminary investigations, "a hacking attack has become the reason" of the leak. The spokesperson also added that Channel One "will be ready to share full information about the incident with colleagues [from the BBC] after the conclusion of the investigation."
Earlier, the Telegraph reported that the BBC is also conducting its own investigation, and particularly trying to find out whether the final episode of Sherlock was deliberately leaked from within the offices of the Russian state broadcaster.
BBC Worldwide, which sells its content overseas, implied that the leak could have been deliberately orchestrated to damage the British broadcaster, according to the Telegraph. British media even suggested that it could be a form of revenge for a short-lived attempt by NatWest bank to close accounts in Britain linked to RT.
The Telegraph said that "the Kremlin is thought to have been angered by a recent decision to expand the BBC World Service's Russian language output, and also threatened reprisals against the corporation" after the incident with RT.
Meanwhile, the BBC also said that the Sherlock leak could be just a coincidence. "We have brought everything up to beyond gold standard, which is why things like this are so surprising. This is more than an accident," a source in the corporation told the Telegraph.
"BBC Worldwide takes breaches of our stringent content security protocols very seriously and we have initiated a full investigation into how this leak has occurred," the corporation spokesman said, commenting on the issue.
A Russian version of the final episode of the hugely popular BBC production with the official Channel One dubbing was leaked online Saturday, one day before its scheduled broadcast date. The leak was later confirmed by the show's official Twitter account.
The leak provoked social media frenzy, with many users blaming Russian hackers for the leak and criticizing them for "going too far" this time. Others pleaded for Russia not to be blamed for everything because of the unfortunate spoiler.
The episode was aired on BBC on Sunday night.
You can share this story on social media: