Pornhub among sites blocked by Duterte in pedophile crackdown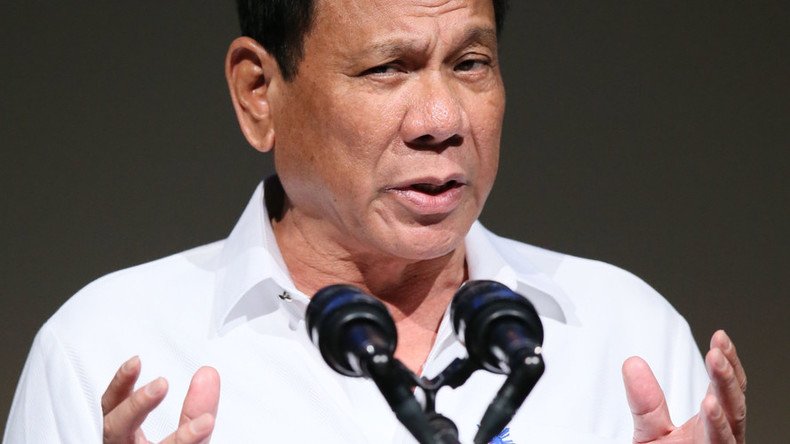 As part of a crackdown on child pornography, Philippines President Rodrigo Duterte has banned a number of x-rated websites in the country, according to his communications secretary. Sites including Pornhub and Xvideos are now reportedly inaccessible.
Since Saturday, visitors from Philippines to Pornhub, which doesn't host child pornography, were redirected to a page with the message: "This website has been ordered blocked under authority of the Philippine government pursuant to Republic Act 9775 or the Anti-Child Pornography Law."
Presidential Communications Secretary Martin Andanar told journalists attending the launch of the Association of Southeast Asian Nations (ASEAN) meeting in Manila on Sunday that "these porn sites should really be banned because they are being used by pedophiles and other people who subscribe to child pornography sites."
"We don't want our youth and even the adults to be addicted to lewd videos shown in the internet," Andanar said on behalf of President Duterte.
An anti-child pornography council, composed of social workers and policemen, has been given the task of identifying which sites breach the anti-child pornography law, Information and Communications Technology Secretary Rodolfo Salalima told the Inquirer.
READ MORE: PornHub reports gush of 'Golden Showers' traffic, and you can probably guess why...
Recently-released statistics from Pornhub reveals viewers in the Philippines spend the longest time on the site. For the second consecutive year Filipinos spent longer on the site than anyone else, averaging around 12 minutes and 45 seconds per visit, ahead of South Africa in second and the US in third.
You can share this story on social media: