PornHub reports gush of 'Golden Showers' traffic, and you can probably guess why...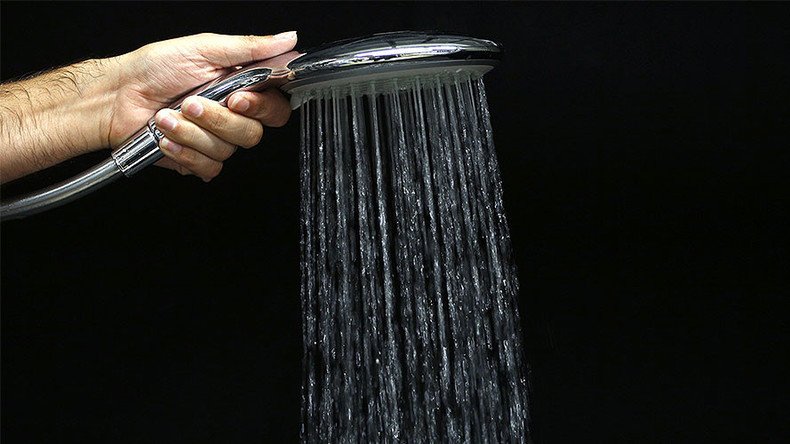 Politics & porn often go hand in hand, but the latest allegations tying US President-elect Donald Trump to Russia, which revolve around a supposed urine-soaked revenge at Moscow's Ritz Carlton Hotel, have sparked a 'golden showers' spike among porn sites.
The bizarre story, which emerged in a dossier reportedly compiled by a "former British intelligence official" and was published by BuzzFeed as supposed proof of Trump's "deep ties" to Russia, claims Trump hired several prostitutes to "perform a 'golden showers' show in front of him" on a bed in the hotel's presidential suite.
Trump did so, the unverified report explains, because he knew outgoing President Barack Obama and his wife Michelle, "whom he hated," had slept in said bed during one of their official trips to Russia.
Not surprisingly, Trump strenuously denied the claims ‒ in a full-caps tweet, no less.
FAKE NEWS - A TOTAL POLITICAL WITCH HUNT!

— Donald J. Trump (@realDonaldTrump) January 11, 2017
The president-elect also took the opportunity to deny the accusations during his press conference Wednesday, maintaining that he is a "germaphobe" and so would never pay for such a "show."
It's worth noting that Trump refused to answer questions from "fake news" outlets BuzzFeed and CNN, who reported on the dossier's existence as part of a classified briefing to Trump and Obama on Russian interference in the presidential election, but did not report its unsubstantiated contents.
READ MORE: 'You are fake news': War breaks out between supporters of Trump & media on Twitter
Nevertheless, the damage had been done, and within 24 hours of the tale's viral debut, online porn giant PornHub reported a 289 percent increase in "golden shower" searches, while #WaterSportsGate and similar hashtags started trending on Twitter.
The majority of the dossier's contents were either widely discredited or flat-out disproved, with many publications raising questions as to why BuzzFeed would chose to publish the unfounded claims.
Rumors as to who the secret British intelligence official could be or if 4Chan actually was behind the hoax report were rampant, until the Wall Street Journal named the alleged author as former MI6 operative Christopher Steele.
The WSJ report claims 52-year-old Steele, a former British intelligence officer who is now a director of a private security and investigations firm, was hired in 2016 to compile the file on Trump's ties with Russia by "both Republican and Democratic adversaries of Mr Trump."
Steele, a father of four, reportedly fled his home in London in fear before his name was released, and asked a neighbor to take care of his three cats, according to the BBC.
You can share this story on social media: