Fake news, Trump, & hacking: Reuters report predicts digital media trends in 2017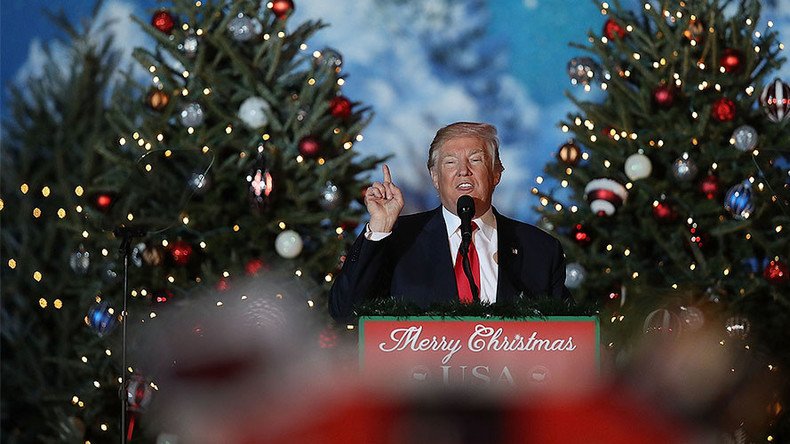 The year 2016 may go down in history as the year that changed the face of journalism and politics. Quite a few factors changed the face of all three, specifically, US President-elect Donald Trump, fake news, and hacking.
The impact of these influences dominate the annual report from the Reuters Institute for the Study of Journalism.
Written by veteran researcher Nic Newman, the report outlines the predicted trends in media, journalism, and technology for the coming year.
Fake news
Last year's spike in 'fake news' stories hitting our timelines resulted in a declining trust in journalism. To combat the phenomenon and restore public trust, the report predicts a "fact-checking explosion" of technologies which promise to automatically verify news stories.
"By the end of the year there are likely to be hundreds of browser extensions and message bots offering fact checking services," according to the report.
Donald Trump and Twitter
Now that we're officially in the era of 'the Donald,' more politicians are expected to shun traditional media practices by communicating directly with their constituents via Twitter, the report says.
"The arrival of Donald Trump in the White House and elections in France and Germany will highlight the increasing power of new communication channels as traditional media continues to lose both influence and money."
READ MORE: Facebook faces court in Germany over spread of fake info on Syrian refugee
'Battle for the lockscreen'
You've been warned: news organizations are expected to up-the-ante in the "battle for lockscreen" space in 2017 by pushing even more mobile alerts. (You can blame this one on the flourishing number of users consuming news on their phones.)
'Conversational journalism'
According to the report, messaging apps like What's App, Snapchat, and Facebook messenger are expected to receive "widespread innovation" this year after industry leaders realized users prefer to share content in private rather than large networks.
READ MORE: What the hack? The leaks that shaped 2016
Online video is here to stay
Facebook, Snapchat, Instagram, and Twitter users are creating and sharing their own video content, and news organizations are doing everything they can to keep up. Unsurprisingly, VR and Augmented reality technology is expected to play a crucial role in pushing the boundaries of video even more in 2017.
"These technologies are still in their infancy but many believe they have huge potential to shape experiences for entertainment, education and commerce. Forecasters suggest around 30m devices will be sold by 2020 generating revenue of around $21 billion," the report says.
The cyberwar continues
The cyberwar over privacy and surveillance is expected to intensify between governments and citizens, as hackers and whistleblowers continue to strike back against snooping institutions. To combat the ever-present cyber-lurkers, expect a continuation of the encryption trend: "A spectacular attack on a government or major financial institution is a distinct possibility in the year ahead."
You can share this story on social media: