Pakistani man throws hand grenade at 2 sisters after family rejects marriage proposals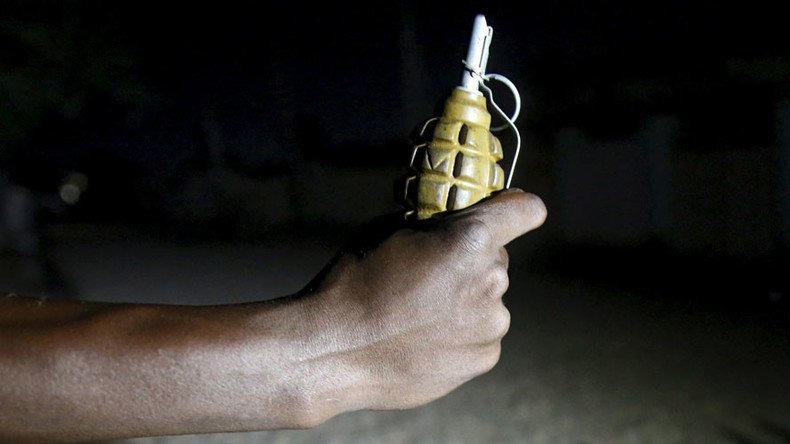 Two teenage sisters were seriously injured in Pakistan when a rejected suitor threw a hand grenade at the pair, according to regional media.
The attacker, identified as Sajid, hurled the grenade at Samreen, 19, and Sanam, 17, while the siblings were asleep on the roof of their small house in Koohi Goth on Tuesday, reports Samaa TV.
However, Pakistan Today says the attack took place at a private girls' college in Daska.
The girls were critically injured in the attack and taken to Jinnah Postgraduate Medical Centre for treatment. Doctors have since said they are out of danger, according to The Indian Express.
The man had previously asked the girls to marry him, but was rejected, according to the girls' father, Qadir Buksh.
"Sajid has been interested in getting married with one of my daughters, which we already refused," Buksh said in a statement to police.
This was not the first time Sajid had threatened the life of the family, according to Buksh. Police said the attacker is a "member of a gang" and a "drug addict."
Authorities have registered a First Information Report (FIR) against Sajid on behalf of Buksh, and an investigation is underway. An FIR is the first step of the criminal justice process in Pakistan.
The attack follows a spate of violence against women in Pakistan involving so-called "honor killings," many of which have been related to "unacceptable" marriage decisions. Such was the case in June of 2016, when a pregnant woman had her throat slit by her parents after choosing to wed a man she loved rather than submit to an arranged marriage.
You can share this story on social media: