Germany detained over 900 human traffickers in 2016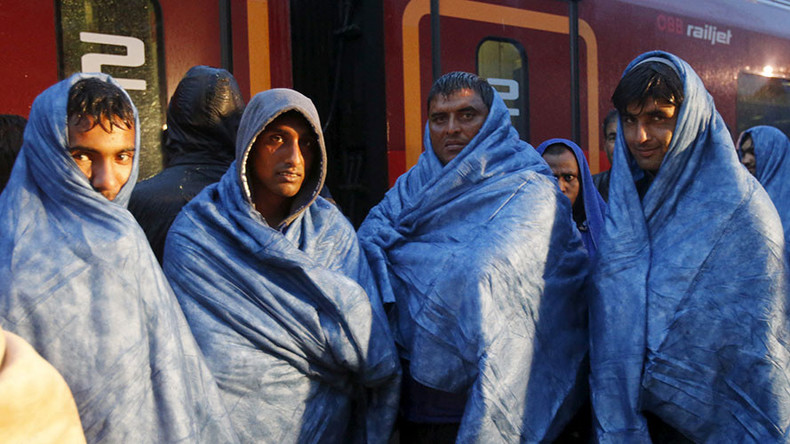 Germany detained about 900 human traffickers in 2016 – more than half of them on the border with Austria – according to Interior Ministry data cited by Welt am Sonntag.
Most of the smugglers, 481, were caught on the Austrian border by December 2016. On the borders with Poland and Czech Republic, 155 and 106 people were arrested respectively. Forty five arrests were made on the Belgian border, and almost 90 traffickers were caught entering from France. Germany's airport security registered 23 arrests for 2016.
The national makeup of detained traffickers places Syrians first, followed by Poles, Germans, Iraqi's, and Russians. Authorities have not revealed the number of actual convictions in any of the cases.
Despite the staggering number of arrests, rates of human trafficking has actually dropped from the record-breaking 2015, when all of Europe was overwhelmed by an all-out refugee and migration route crisis.
The German Federal Police detained 3,370 suspects in 2015, according to the German paper.
Authorities say the decrease in migration to Germany is as a result of the closure of the Balkan route which used to be most popular passageway into EU, until the bloc negotiated an agreement with Turkey to send those crossing illegally back.
READ MORE: German interior minister wants federal 'departure centers' to speed up deportations
A heated debate is ongoing in the EU over migration policies coinciding with increased terrorist acts and threats. The latest terror attack that struck a Berlin Christmas market has heightened security concerns, as has the multiple other strikes across the EU in recent years.
German Chancellor Angela Merkel's government has particularly been singled out, drawing strong criticism from political rivals and even allies, as well the general populace for her so called 'open-door' immigration policy which resulted in over 1 million migrants entering Germany in 2015. This has sparked anti-immigration protests and radical proposals such as that from the Christian Social Union (CSU), and of course, the far-right AfD.
The CSU is championing a program called 'Germany must remain Germany', reportedly authored by the Prime Minister of the southern state of Bavaria, Horst Seehofer. The document, according to a report by local Munich media, seeks to impose stricter limits on entrance than those of Merkel's CDU government.
However, the charter will still offer mercy to "those in need of protection," and propose new Turkey-like refugee agreements with third countries in order to relieve the EU's external borders and further reduce human trafficking.
You can share this story on social media: