'Governments loathe transparency, can do wicked things' – Assange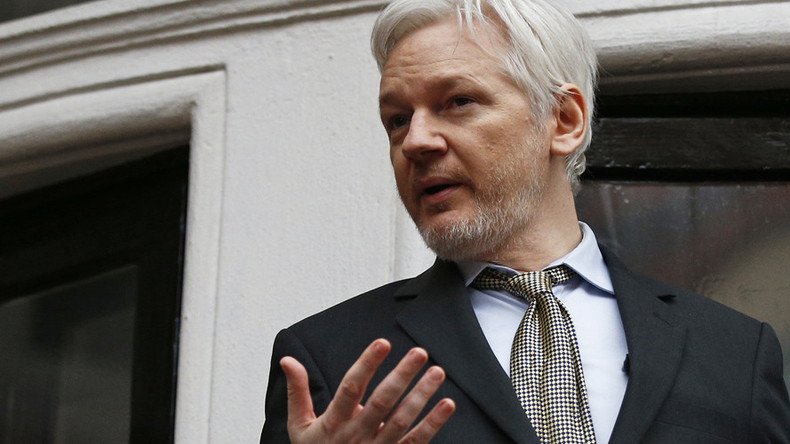 If organizations like WikiLeaks don't publish information about people in power, the powerful of this world "can do very bad, wicked things," the group's founder Julian Assange said in an exclusive interview with Fox News.
Though they published leaks from the US Democratic Party ahead of the 2016 presidential elections, WikiLeaks has never had the goal of influencing votes, Assange told Fox News host Sean Hannity in a previously unaired portion of their conversation.
The DNC's and other leaked documents did not target the outcome of the election "one way or the other," Assange said, adding that what WikiLeaks did was "to give the American people true information about the players that they were going to have to deal with."
Answering in the affirmative to Hannity's question whether he believed that "governments regularly lie to people... manipulate the minds of their citizens," Assange said that his organization has "absolutely" no political agenda.
"Why are we in the business of publishing information about power? Because people can do things with power, they can do very bad things with power. If they're incompetent, they can do dangerous things. If they're evil, they can do wicked things," Assange said.
He added that governments "hate" and even "loathe" transparency, as it forces them "to work harder." Governments "are full of incompetent people, and the more secretive the area is, the more incompetent it becomes because there's no proper oversight," he said.
The US media did not do enough to expose Hillary Clinton during her presidential campaign, according to Assange. "The media in the US felt that it was part of the same system" that the Democratic candidate "most represented."
"If you don't know what's happening in the world with powerful individuals, corporations and governments, you can't decide whether you're gonna support them or not, get into some kind of relationship with them or not, and so as a result immoral actors within the state or within those big corporations prosper," Assange said.
You can share this story on social media: