Brussels police officers call in 'sick' over excessive workload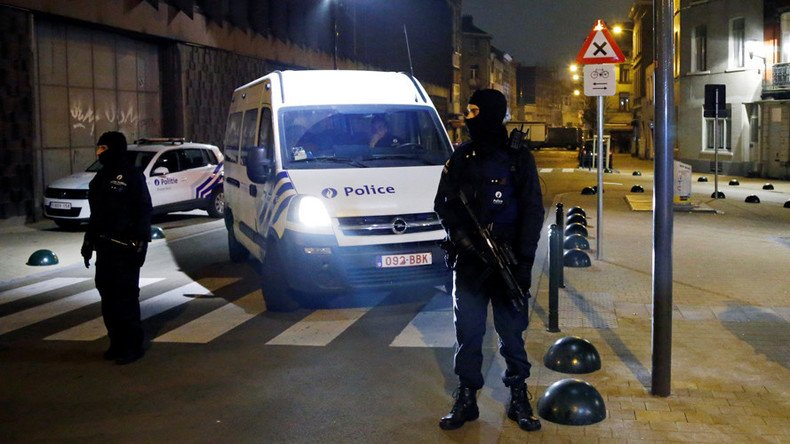 Dozens of police officers patrolling the Belgian capital's Brussels West zone, which includes Molenbeek, a district that gained notoriety after the 2015 Paris attacks, have all called in "sick" in a wildcat strike to protest excessive workloads and exhaustion.
Brussels police officers who have been working both night and morning shifts refused to go to work on Friday, citing extremely heavy workloads that have pushed them to the limit.
Twenty-five officers whose night shift starts at 9:30pm local time contacted their commander via WhatsApp all at once to report that they were "sick," Belgian newspaper De Standaard reported. Police Chief Johan de Becker managed to arrange last-minute replacements, saying: "I understand their concerns, but such actions cannot be tolerated."
"It's a move out of anger," the police chief said, adding that "the officers complain about an excessive workload, notably related to the fight against radicalization."
The zone the officers are responsible for, Brussels West, includes the predominantly Muslim Molenbeek district, which is often referred to as an "Islamist hotspot." Many of prime suspects involved in the 2015 Paris attacks grew up and lived there, including terrorist mastermind Abdelhamid Abaaoud, the Abdeslam brothers, and Mohamed Abrini, who was also behind the 2016 Brussels attacks.
De Becker said the silent protest forced him to redeploy officers from other zones to take over duties. Brussels police lacks 125 men, which explains the longer shifts and heavier workload, according to the police chief.
"We are understaffed and need to work overtime. Logically, they are asking for reinforcement," he said.
"They are talking about an overload of work, which I can understand. Things have not been easy either in 2015 nor in 2016," he was quoted as saying by Reuters.
De Becker stressed that, despite the government's failure to recruit more officers, the stay-at-home protest is unacceptable as "one cannot take the population hostage."
"The people are fed up," said Kris Verstraeten of the SLFP police union in response, noting "there are not enough police in the interventions brigade."
Brussels police came into the spotlight in October of last year, when a special oversight committee revealed that the law enforcement agency had missed at least 13 opportunities to arrest the Paris attackers before the tragedy occurred.
READ MORE: Belgian police missed 13 chances to catch Paris attackers before tragedy – report
In six of the 13 "missed chances," police failed to examine suspicious conversations between the Paris attackers or forward them to higher authorities due to a lack of resources. It was also unable to process the prime suspects' phone data due to a "lack of investigators," a leaked paper said.
You can share this story on social media: