Injured hiker blazes into 2017 with accidental forest fire (VIDEOS, PHOTO)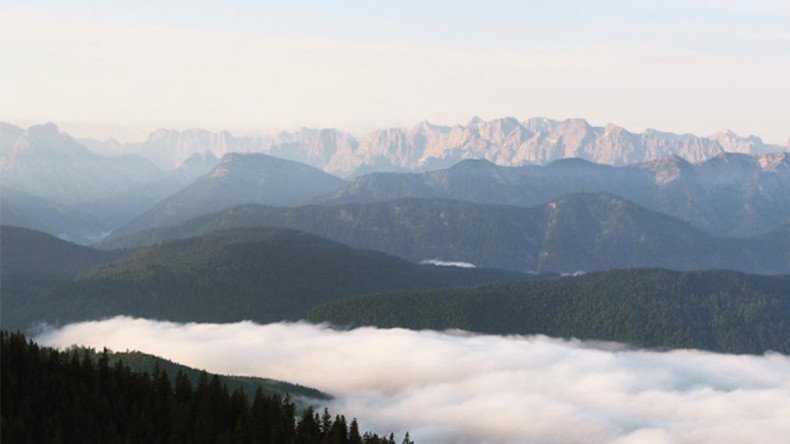 An injured hiker who tried to signal for rescue ended up setting fire to 100 hectares of forest in southern Germany. The 32-year-old wanted to celebrate New Year's Eve on top of a mountain but instead ensured firefighters had to work instead of party.
The hiker, who was accompanied by a friend, suffered a 100 meter fall while trying to ascend Jochberg mountain in the southern Alps on Saturday, suffering a broken leg as a result, according to Augsburger Allgemeine.
After ringing the emergency services, the pair reportedly thought it would help rescuers find them quicker if they lit a fire. While seemingly a clever idea, things didn't quite go to plan.
The fire quickly spread through the woodlands, with 100 hectares set ablaze and fire services facing an overly warm welcome from 2017.
READ MORE: Firefighter plunges 30 feet as helicopter rescue effort strikes electricity pole (VIDEO)
The hiker was rescued safely and brought to a hospital where his condition is unknown.
Hundreds of firefighters and seven helicopters remain on the mountainside Sunday attempting to contain the blaze and could remain at the site "for several days," according to Merkur, due to the difficulties in accessing the area.
The fire has been described as "probably one of the most devastating" in the area. Flights are currently banned from the area and road access has been blocked.
You can share this story on social media: