Over 1,100 ISIS terrorists killed since start of Turkey's Syria operation – military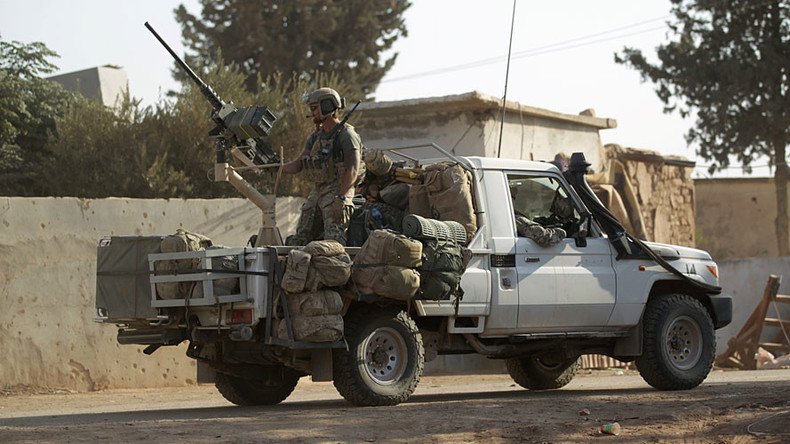 More than 1,100 Islamic State terrorists have been killed since the start of Operation Euphrates Shield in northern Syria, the Turkish military said in a statement.
The figures on Operation Euphrates Shield, which has entered its fifth month, were released on Friday and reported by Reuters. According to the Turkish military, 1,294 Islamic State (IS, formerly ISIS/ISIL) militants have been "neutralized" during the operation, 1,171 of them have been killed.
The military added that 306 Kurdish YPG militants have been "neutralized," and 291 have been killed during the campaign.
Operation Euphrates Shield in northern Syria started on August 24. Ankara deployed ground and air forces to Syria with the stated goal of retaking areas held by Islamic State and securing its southern borders.
Ankara's forces, however, also engaged Kurdish YPG militia forces on multiple occasions, while critics of Turkish policies claimed that suppressing Kurdish enclaves in Syria was the true goal of Euphrates Shield.
In late November, Erdogan stated that yet another goal for the operation is to "end the rule of the tyrant Assad."
Statements such as these have been met with consternation in Moscow, which asked the Turkish president for an explanation. Erdogan then backtracked, explaining that the "aim of the Euphrates Shield Operation is not any country or person, but only terrorist organizations."
READ MORE: Turkey 'will never allow' creation of new state in northern Syria – Erdogan
Erdogan has also accused the US-led coalition of failing to "keep its promises," referring to the coalition's air support in Turkey's operation to liberate Al-Bab. He said that the US is "supporting terrorists" in Syria, and that Washington should instead be supporting Turkey – a fellow member of NATO. "We are your NATO ally. How on Earth can you support terrorist organizations and not us? Are these terrorist organizations your NATO allies?" Erdogan said.
You can share this story on social media: