Guardian engaged in 'journalistic fraud' in Assange interview rewrite – Greenwald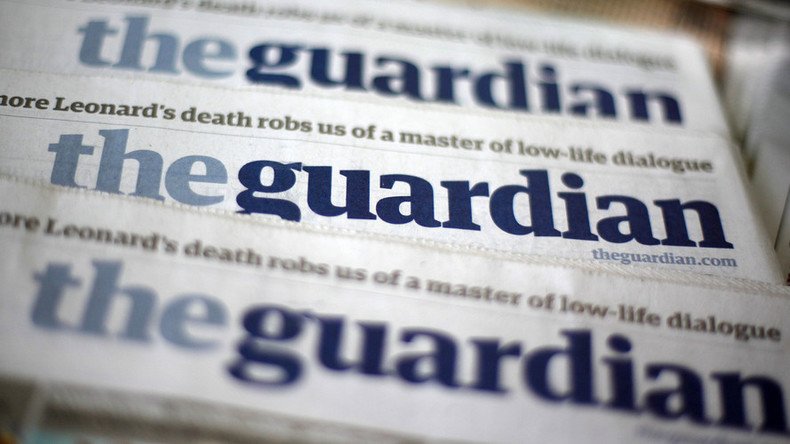 Journalist Glenn Greenwald has accused his former employer, The Guardian, of falsifying the words of WikiLeaks founder Julian Assange in a report about the interview he gave to La Repubblica.
Assange spoke to the Italian newspaper's correspondent Stefania Maurizi last week when she visited him in the Ecuadorian Embassy in London. The interview was in English and a transcript of it is available on La Repubblica's website.
The Guardian's report on the interview was published Saturday and contains two false statements about what Assange told the Italian newspaper, Greenwald says in a damning piece on The Intercept.
The headline said Assange "gives guarded praise" to Donald Trump, while inside the article itself The Guardian cited the WikiLeaks founder as claiming that "there was no need for WikiLeaks to undertake a whistleblowing role in Russia because of the open and competitive debate."
Neither statement accurately represented what Assange actually said in the interview, Greenwald says. His comment on Trump said that the US president-elect was no "DC insider" and was bringing in a "new patronage structure" that would weaken the one already in place in Washington.
The article also claimed that Assange "has long had a close relationship with the Putin regime." The Guardian later edited the story to delete this sentence, as well as the claim about "no need" for WikiLeaks to operate in Russia.
In the original interview, Assange stated that, in Russia, WikiLeaks would have to compete with opposition blogs and media, which have the advantage of being published in the native Russian language, and would be viewed as foreign, it being a Western project. He added that WikiLeaks, despite its focus on the Western world, has nevertheless published 800,000 documents referencing Russia or President Vladimir Putin.
Meanwhile, the journalist who interviewed Assange for La Repubblica, Stefania Maurizi, has tweeted that she was "completely furious about how my interview with Julian #Assange has been distorted and [in]strumentalised."
You can share this story on social media: