'No blacks, French only': Real estate agency in hot water over racist ad
Published time: 28 Dec, 2016 15:01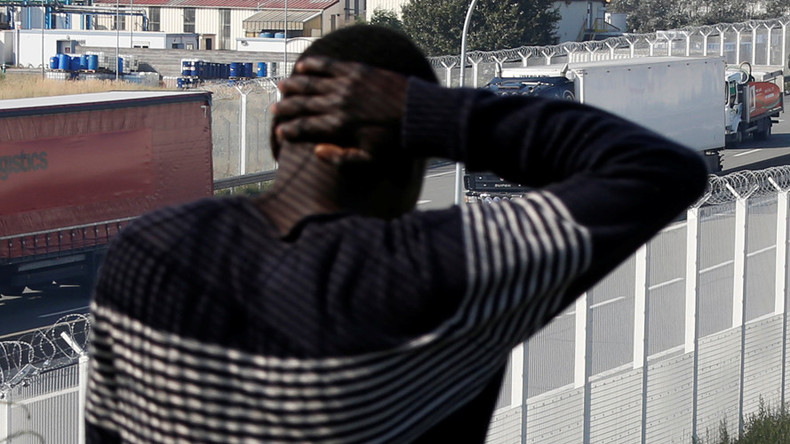 A French real estate agency has come under fire after publishing a home rental advertisement, stipulating "no blacks" and seeking applications from French nationals only.
The leaflet was published by Laforêt, a network of real estate agencies which has been active in France for some 25 years, according to information on the agency's website.
"ATTENTION, IMPORTANT INFO FOR THE SELECTION OF A RENTER: French nationality obligatory, no blacks..." it said. The property was reportedly located in Seine-Saint-Denis, some 7km from Paris.

It's not clear when exactly the leaflet was published, but it was noticed by an angry customer at the end of November.
"Hello Laforet France 'No blacks' is what kind of criteria? … Is it legal ..? I doubt it," a person identified as Moustapha by FranceInfo wrote on Twitter.

When he tweeted the post again December 26, including the names of several high-profile journalists, the post was shared over 1,600 times and gathered hundreds of comments.
"Illegal discrimination", "Completely sick" and "Shame" were reactions from some people on Twitter, calling to boycott Laforêt.
"It's a shame that this kind of shame still exists," a comment read.
Moustapha told FranceInfo that he visited the now notorious apartment.
"I was quite shocked, I asked the estate agent for explanations." However, the agent explained to him that "it is neither his fault nor under his jurisdiction," Moustapha added.
On Tuesday Laforêt apologized on Twitter for the advertisement, saying that it condemns the situation.
"We will take the necessary steps to prevent this from happening again," the statement from Laforêt said.
Laurent Balestra, one of the network's executives, told FranceInfo that he was shocked by the incident, saying that the owner of the apartment is a "racist."
"When owners are racist, I give my employees instructions not to publish such advertisements."
The employee who published the advertisement no longer works for the company, he said, adding that she had simply "transcribed without knowing" what the house owner had said.
The case, however, has been taken for investigation by France's Defender of Rights, a body that "oversees the protection of your rights and freedoms, promotes equality and ensures greater access to rights," according to its website.
The move was hailed by users of social media, who said they hope for some punishment for those who posted the advertisement.