Pillars of smoke from site of reported blast at illegal firecracker factory in China (VIDEO)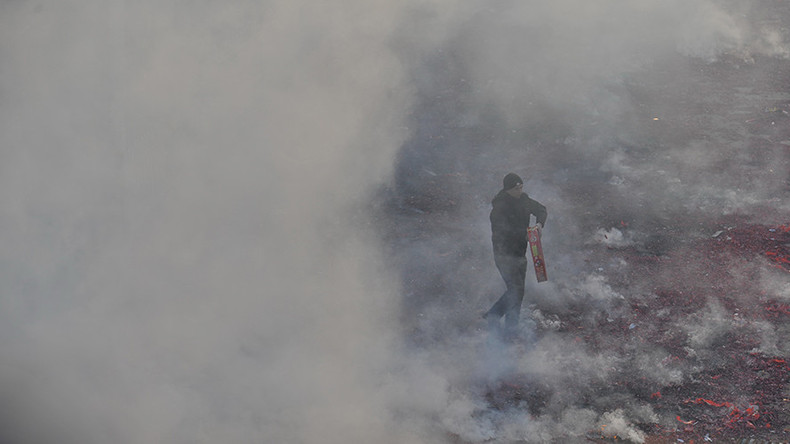 At least two people have been killed in a powerful explosion at a factory in Tangshan, a city in northeastern China. Local media say the factory produces firecrackers.
CCTV news reports at least two fatalities in the blast. According to People's Daily, the firecracker factory in Tangshan, Hebei Province, was illegal.
Tangshan is a largely industrial city and is home to about 7.5 million people, according to a 2010 census. In 1976, the so-called Tangshan earthquake measured at magnitude 7.8 killed at least 255,000 people there.
Setting off fireworks is one of the oldest traditions of Chinese New Year, which will be celebrated on January 28 this time.
The country is the world's largest producer, consumer, and exporter of fireworks and firecrackers, according to the China Daily. There are about 4,000 producers of fireworks and firecrackers. In 2014, the industry ranked as the second-most deadly after coal mining.
READ MORE: Chinese fireworks factory rocked by explosions (VIDEO, PHOTOS)