'Nauseating': Google profits from Holocaust denial websites, Jewish museum says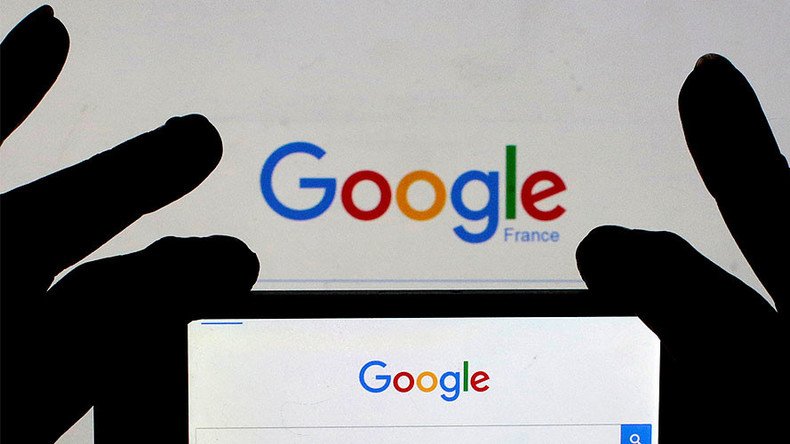 A Jewish heritage museum has become the latest to criticize Google over its search hits, accusing it of profiting from Holocaust denial. The search giant accepted money from the museum to stop a neo-Nazi website from appearing at the top of the results.
David Schendowich, marketing director of the Breman Museum in Atlanta, Georgia, says the facility pays Google up to $2 a click via AdWords to direct internet users to its own website when a person types in "did the Holocaust happen." This is to stop internet users from being directed to a white supremacist site by the name of Stormfront, which lists the "top 10 reasons why the Holocaust didn't happen."
Schendowich said it was "nauseating" that Google directs users to the neo-Nazi site.
"It's a very hot topic and what bothers me is that a denier site is right at the top. It's nauseating. Absolutely nauseating. I talk to so many people who survived it ... it did happen. We have all the evidence. That's what we're doing. That's why it's so important," Schendowich told the Guardian.
He went on to accuse the company of indirectly profiting at the expense of the Breman Museum and other Jewish organizations.
"They may not take money from people denying the Holocaust, but the point is that museums and other organisations are paying to combat this stuff. They plainly are. We are. We're paying them up to $2 a click," he said.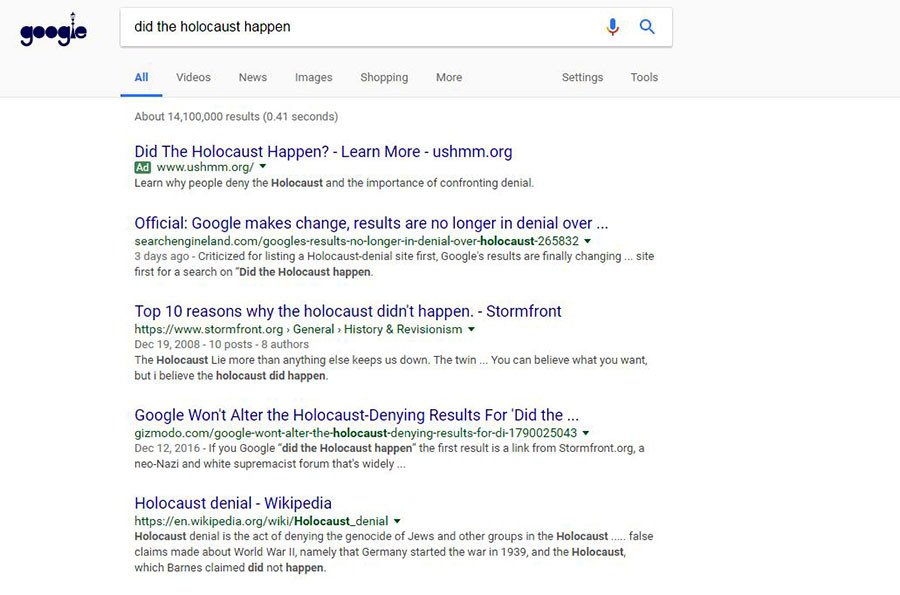 However, the museum's Adwords strategy isn't a guaranteed win. A search by RT at the time of writing showed Stormfront as the second result to the query, with the Breman Museum not even listed on the first page of results. The top paid result shown by Google leads to the US Holocaust Memorial Museum (USHMM).
Schendowich admitted that the plan isn't foolproof because "Google is a big mystery. It's a black box. Nobody knows how it works. Only Google."
He declined to state how much the museum has paid Google in total, but said that search engine optimization (SEO) and AdWords were a key part – and major cost – of its marketing strategy.
Schendowich is far from the first person to bring the situation to Google's attention. The tech giant has in fact been the target of criticism for weeks over Stormfront's coveted number one spot in the search results.
Despite that, the search engine insisted last week that it would not be making any changes, and that it would preserve the company's algorithms.
The company told Fortune that it was "saddened to see that hate organizations still exist," but would not "remove content from its search results, except in very limited cases such as illegal content, malware and violations of our webmaster guidelines."
Google appeared to change its tune earlier this week, with a spokesperson telling Fortune that it would be making changes to its algorithms after all. However, the representative declined to specifically mention anything about Holocaust denial search results.
"Judging which pages on the web best answer a query is a challenging problem and we don't always get it right," the spokesperson said. "We recently made improvements to our algorithm that will help surface more high quality, credible content on the web. We'll continue to change our algorithms over time in order to tackle these challenges."
While such tweaks can sometimes take weeks or months to refine, the founder of Search Engine Roundtable, a site which monitors such changes, believes the announcement was merely a PR stunt by Google.
"There is no evidence of any change to the algorithm. We track these things very carefully and there's nothing to suggest they have done anything," Barry Schwartz told the Guardian.
"It just seems like it must be a PR thing. That's the only explanation I can see," he added.
Google has stated in its defense that it has "no interest" in profiting from parties which promote hate. It has also stated that organizations which wish to educate people about issues can apply for Ad Grants, which it calls "free advertising to drive awareness and promote educational messages."
For now, Stormfront still appears among the top search results on whether the Holocaust happened.
You can share this story on social media: