Polish driver who 'fought back' against Berlin attacker hailed as hero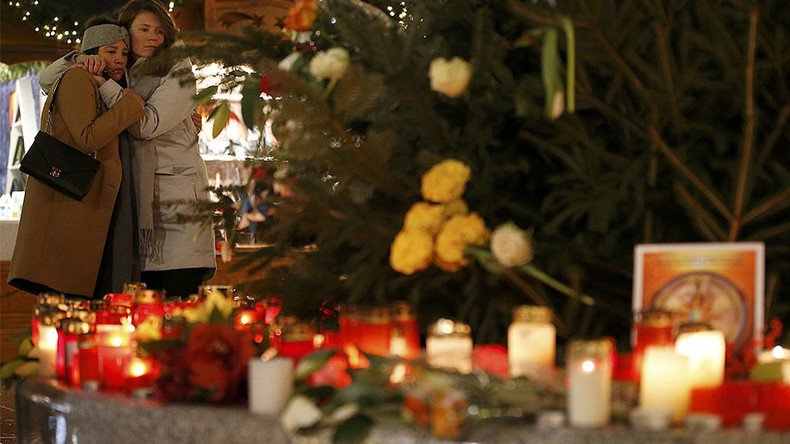 The Polish driver whose truck was hijacked in the terrorist attack that left 12 people dead in Berlin on Monday has been hailed as a hero. A campaign is gathering momentum to award the man the Order of Merit, Germany's highest decoration.
Lukasz Urban, who lived in the small Polish village of Roznowo, some 40km south of Szczecin, near the German border, was found shot dead in the cabin of his truck after the attack on a Christmas market in Berlin, which left 12 people dead and 48 more injured.
Urban appears to have fought suspected terrorist Anis Amri, a 24-year-old Tunisian, until the very moment the heavy vehicle rammed into the crowd at the market.
The investigation believes the wounds on Urban's body may indicate that he tried to steer the truck away from the direction the hijacker was driving, in a desperate effort to save lives.
After initially heading straight through the Christmas market by the Kaiser Wilhelm memorial church, the truck then took a left turn and stopped outside the market, according to German tabloid Bild, which reconstructed the course of events based on police reports.
Ariel Zurawski, the owner of the truck and Urban's cousin, told Bild that the Polish police showed him a photo of the driver's body to confirm the identity. "It was gruesome. There were knife wounds, bullet wounds. His face was swollen and looked like after a fight," Zurawski said.
A Change.org petition to award Urban the Bundesverdienstkreuz, Germany's Federal Order of Merit, had gathered over 9,000 signatures as of Friday.
"With this heroic act, he probably saved many lives and gave a great boost to the friendship and reconciliation between our country and Poland. All Germans, not only residents of Berlin, have a reason to remember him and to thank his wife and son," the petition says.
At home, people are raising money for Urban's family, and a Go Fund Me initiative has collected €128,000 (US$133,500) since its launch. On his Facebook page, Zurawski said he had been contacted by a vast number of people asking how they could support the late Pole's family.
Urban's Polish colleagues describe him as "one of the most reliable drivers," according to Deutsche Welle. At Zurawski's hauler company, Urban was nicknamed 'Inspector'.
"Lukasz was very meticulous, he liked everything to be in order," his cousin told the news agency. "I could always be sure that he would stick 100 percent to every journey time, every law and traffic regulation. You don't find workers like him anymore."
You can share this story on social media: