Huge fire whipped up by strong winds engulfs 140 buildings in Japan (VIDEOS)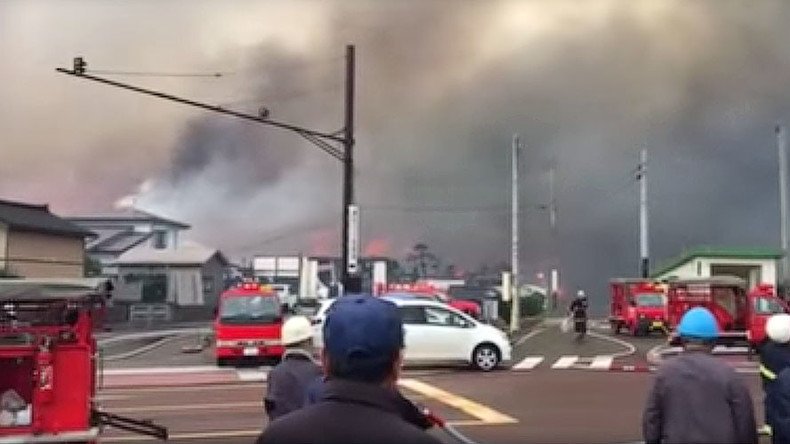 A huge blaze fanned by strong winds has engulfed at least 140 buildings in central Japan, local media report. YouTube videos show huge flames engulfing houses and plumes of thick black smoke. Hundreds have been advised to evacuate.
The fire started at 10:30 local time (01:30 GMT) on Thursday in a Chinese restaurant in the center of Itoigawa City, Niigata prefecture, with a population of about 45,000 residents, local media report.
The blaze was whipped up by strong winds reaching up to 90km/h, Japanese NHK broadcaster reported, citing weather officials. So far the fire has spread to at least 140 buildings.
Itoigawa city authorities have issued an evacuation advisory for 600 people in 273 nearby households.
At least two people have been injured in the fire, one of them a woman in her 40s, who was taken to the hospital after inhaling smoke, NHK reported, citing police.
One witness told NHK that "sparks of fire flew around" him.
"That's why far away buildings unexpectedly caught fire and it became large-scale. I've never seen something like this before," he added.
Firefighters are still battling the blaze, Governor of Niigata prefecture Ryuichi Yoneyam told AFP.
"At the moment, activities to put out the fire are still going on," he told AFP on the phone.
You can share this story on social media: