Berlin market attack: Police searching for Tunisian man after finding ID in truck – reports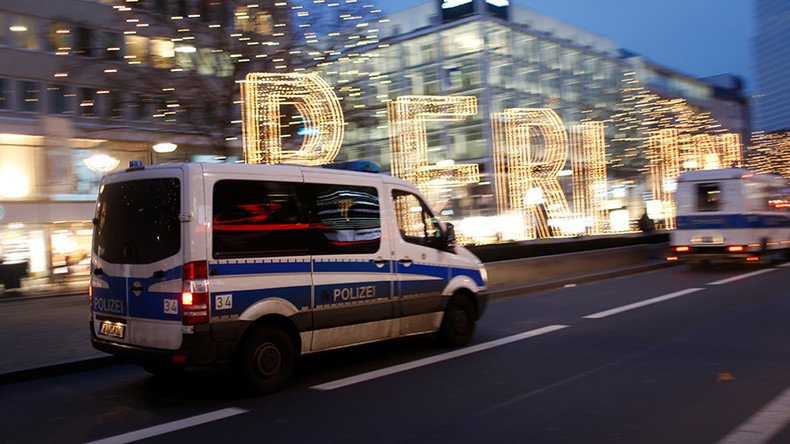 German police are now looking for a young Tunisian man whose identity documents were found in the cabin of the truck used in the attack on the Christmas market in Berlin, which killed 12 people and injured 48 others, German media reports.
LIVE UPDATES: Berlin Christmas market attack
The suspect, identified as a Tunisian national named Anis A., is also believed to have several IDs, according to various media reports.
Der Spiegel reports that his identity document has been found by investigators under the driver's seat in the truck cabin. The suspect was born in Tataouine, Tunisia in 1992, according to the report.
Bild, however, quoted police sources which suggest that Anis A. had several passports in different names with ages between 21 and 23.
All of the passports have surnames starting with the letter A, according to Allgemeine Zeitung Mainz. One of his aliases could be Ahmed A., the newspaper reports. The man's German residence permit was reportedly issued in the state of North-Rhine Westphalia.
Meanwhile, Suddeutsche Zeitung reports that Anis A. arrived to Germany as a refugee and filed an asylum request. He was later granted a resident permit.
Police and secret services are now stepping up "immense security measures" in North-Rhine Westphalia, DPA news agency said.
According to German media, Anis A. was in contact with Salafist preachers from the cities of Hildesheim and Duisburg.
Earlier, German special forces had interrogated radical preachers who were suspected of recruiting for Islamic State.
Berlin police have reportedly received more tip-offs after the attack and are looking for a suspect, according to Spiegel. Earlier, investigators released a 23-year-old Pakistani refugee detained on suspicion of carrying out the attack, admitting that the wrong man was taken to custody. Police say the actual attacker may be armed and is still on the run.
On Monday, a heavy truck rammed into a crowded Christmas market in Berlin, killing 12 people and injuring 48 others. Top German officials, including Chancellor Angela Merkel and Interior Minister Thomas de Maiziere, called it a terrorist attack.
Berlin is expected to tighten security measures and deploy more armed police officers amid preparations for New Year's Eve celebrations, as are other cities across the country.
You can share this story on social media: