Merkel ally demands revision of refugee policy following Berlin terrorist attack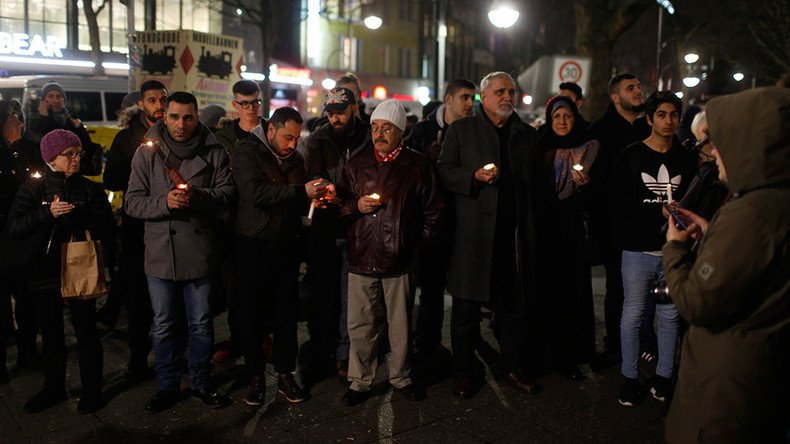 Germany should once again review and reshape its policy towards migrants and refugees in light of the attack at a Christmas market in Berlin on Monday, says Horst Seehofer, Bavarian prime minister and ally of Chancellor Angela Merkel.
"We have an obligation to the victims and those affected [by the Berlin terrorist attack] as well as to the whole nation to rethink and reshape our whole immigration and security policy," Seehofer said on Tuesday in Munich, as cited by Die Welt daily.
LIVE UPDATES: Truck plows into Berlin Christmas market
The Bavarian prime minister also convened an emergency meeting of the regional government to discuss the current situation in Germany and the potential "consequences" of the attack, as well as to develop a "proposal for the federal government."
Earlier, Bavarian Interior Minister Joachim Herrmann called for an open discussion of the perceived risks posed by the acceptance of refugees. "We should now address the issue of the risks we face by accepting so many refugees in our country," Hermann told Bavarian Radio.
Herrmann then echoed Seehofer's words by saying that Germany should change its stance on refugees.
"If it is proven that the [Berlin] attack was carried out by someone who entered our country as an asylum seeker, then it should once again lead to a fundamental review [of the German refugee policy]," he told a local radio station.
He also stressed that German citizens still face a "higher level of threat posed by the people that commit such [terrorist] acts because of their Islamist beliefs." At the same time, he added that he had no specific information concerning any potential attacks on Christmas markets in Bavaria that could take place in the near future.
He also said that, by accepting numerous refugees, Germany could let in many people of unknown background. "The issue is that whether we still can just allow this [policy] to continue," he said.
Meanwhile, Saarland's interior minister, Klaus Bouillon, described the situation in Germany as a "state of war" after the Berlin attack. "We must say that we are in a state of war, although some people, who always only want to see good [side], do not want to see this," Bouillon, who is also the head of the German regional interior ministers' conference, told local broadcaster SR.
He also announced the introduction of increased security measures in the western state of Saarland, and said that such attacks as the one on Monday cannot be prevented by ordinary precautions and the use of standard equipment.
"We will use heavy weapons where we find it necessary," he told SR, adding that security forces will be equipped with "rifles, short barrel guns and assault rifles." He went on to say that the situation in Germany had reached a point that everyone was concerned about.
The statements of the German politicians came a day after a truck plowed into a Christmas market in Berlin, killing at least 12 people and injuring 48. German Interior Minister Thomas de Maiziere said there was no doubt the incident was a terrorist attack.
German police said they detained the suspect shortly after the incident. Later, however, they admitted they are not sure that the arrested man was really the perpetrator of the attack. Klaus Kandt, the head of Berlin police, said that "it is unclear whether [the suspect] was really the truck driver."
READ MORE: Merkel lambasted online over immigration policies in wake of Berlin terrorist attack

Meanwhile, the attack provoked another wave of public indignation over Angela Merkel's open door refugee policy, as many Germans took to Twitter to accuse her of putting Germany and the whole of Europe in danger.
You can share this story on social media: