'Terror has no borders': Eyewitnesses of Berlin market carnage relay horrifying details to RT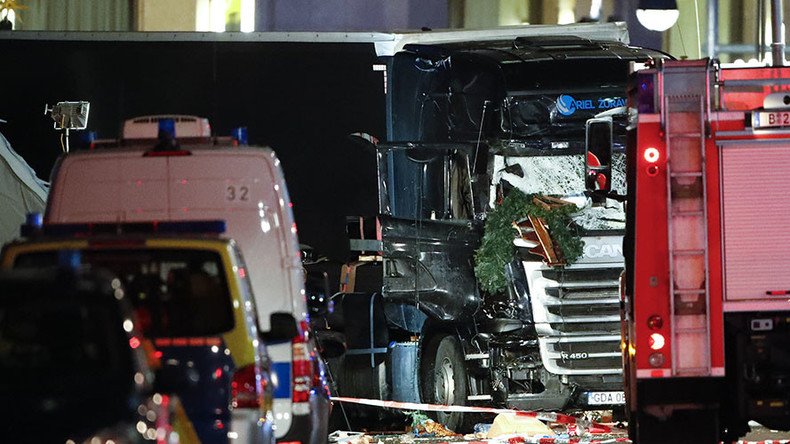 "It's like you cannot be safe anywhere," an eyewitness told RT following the horrifying suspected terrorist attack on a Berlin Christmas market which claimed the lives of at least nine people and injured dozens more.
LIVE UPDATES: Truck plows into Berlin Christmas market
Speaking to RT, one eyewitness said it feels like "death is following you".
"It makes me feel like terror has no borders,it's like you cannot be safe anywhere. I come from a destroyed place to here, to witness this, to feel like death is following you everywhere, it's not easy".
"We didn't know what happened at first, we tried to ask people and nobody new because they were in shock," he added.
Another eyewitness said the truck "didn't appear to be stopping".
"We were inside the market, a truck came in it did not appear to be stopping, it missed by a few meters, 3, 5, meters… and then almost immediately the truck was gone past us," he explained.
"We tried to see who was injured… I saw 15, 20 [people injured], some moving, some not moving, people with blood on them," he described.
You can share this story on social media: