UNSC condemns assassination of Russian ambassador as act of terrorism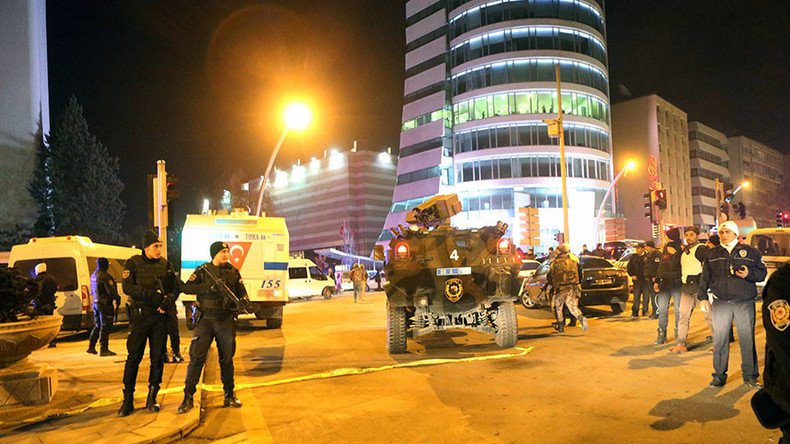 International organizations and world powers have condemned the assassination of the Russian ambassador in Turkey. The UN Security Council (UNSC) and Secretary-General Ban Ki-moon branded the attack a "senseless" act of terrorism.
LIVE UPDATES: Russian ambassador shot dead in Ankara
Ambassador Andrey Karlov was gunned down at a cultural event in Ankara. His killer, a 22-year-old turkiah riot police officer, was killed by security forces in the aftermath of the assassination.
READ MORE: Savage, heinous, despicable: World reacts to killing of Russian ambassador in Turkey

"Members of the Security Council reiterated the need to bring the perpetrators, organizers, financiers and sponsors of terrorist attacks to justice," the 15-member UN body said in a statement after an emergency meeting.
The UNSC stressed the fundamental principle of the inviolability of diplomatic agents and the responsibility of host nations to take all appropriate steps to protect foreign diplomats.
UN Secretary-General Ban Ki-moon called the attack a "senseless act of terror" and expressed his deepest condolences, a separate statement released by his office said.
Similar sentiments were expressed by numerous other international organizations and governments.
The investigation into the assassination is being led by Turkey. Russia has formed a group of investigators to help Turkey in its effort. The Russian team is set to arrive in Ankara on Tuesday, Russian Foreign Minister Sergey Lavrov said. Russia considers the killing of its ambassador a terrorist attack, possibly aimed at derailing its relations with Turkey.
Karlov is the fourth Russian ambassador to have been killed in office in the long history of the country. Aleksandr Griboyedov was killed in 1829 in Persia, after a mob stormed the Russian embassy seeking to lynch three Armenians, who had been granted refuge there.
Vatslav Vorovsky fell victim to a political assassination in 1923 during a mission in Lausanne, Switzerland. Pyotr Voykov died in 1927 in Poland at the hands of Russian monarchist conspirators.
You can share this story on social media: