7 militants that attacked police in Chechen capital killed in special op – Kadyrov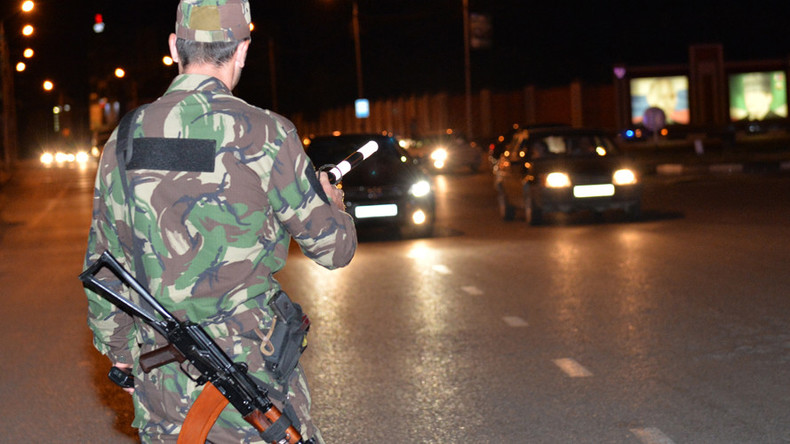 In a special operation, police have arrested four gunmen while killing a total of seven who had attacked police in the city of Grozny earlier, the head of the Chechen Republic, Ramzan Kadyrov, announced.
On Saturday, a group of militants attacked a police officer and seized his car, after which they looked for another police officer at his home to no avail.
Officers later engaged in a shootout with some of the suspects in downtown Grozny after they tried to pull over a suspect's vehicle. The tense standoff was caught on camera by witnesses, with police seen raining fire upon the gunmen.
According to the latest statement from Ramzan Kadyrov, a total of seven militants were killed in the special operation that was conducted in Grozny and on its outskirts northwest of the Chechen capital. Four attackers have been arrested, of which three were taken to hospital to be treated for gun wounds.
Luckily, no civilians were hurt during the day-long mission, for which Kadyrov praised the prompt response of the police. Witnesses told RIA earlier that they had seen "police cars" and heard "explosions and gun salvos" in the areas where the special operation was taking place.
According to a RIA source, the last remaining attackers (killed on Sunday) could be Islamic State (ISIS/ISIL) members, though there has been no official confirmation of that so far.
"There is information that they [the remaining attackers] are part of an Islamic State cell that is banned in Russia," the source said.
On police officer died after receiving a life-threatening injury during the special operation, a security source told TASS.
Yet, according to Russian newspaper Novaya Gazeta, citing the Investigative Committee in Chechnya, a total of three police officers were killed. The outlet says that at least one of them was shot dead by militants after leaving a mosque in northwest Grozny.
Following the Sunday's special operation, Kadyrov announced that the entire group of militants has now been completely eliminated.
You can share this story on social media: