Snow, Santa & smiles: RT sees children in post-war Homs getting back to normal life (VIDEO)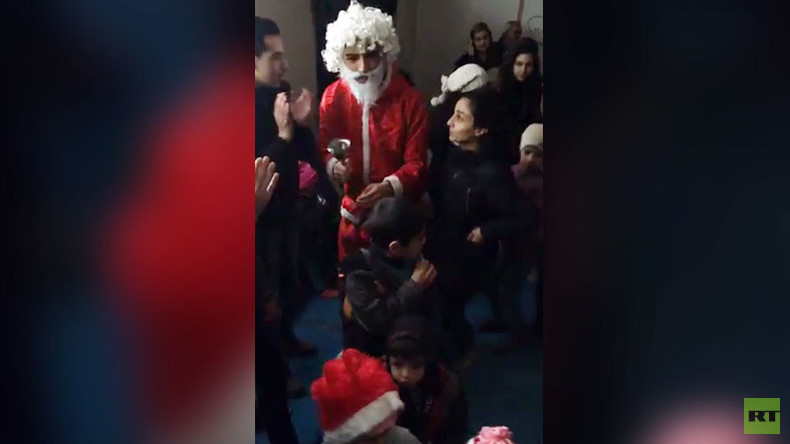 RT's Maria Finoshina has travelled to Homs, once a rebel stronghold in Syria that has been reduced to ruins in the years of fierce fighting. A year after the rebels left the last district of the war-torn city, there is a hope among citizens that life can get back to normal.
While Homs, formerly known as "capital of the revolution," has been under government control for over a year, the embattled city is still reeling from the devastation the war has unleashed onto it, leaving many people homeless, including children. Since the start of the conflict, Syria has become the world's biggest source of internally displaced people and refugees, according to UNICEF.
RT's crew visited a shelter for displaced persons in Homs as the children, most vulnerable victims of hostilities, were treated to a surprise Santa visit. Santa tried to ignite a festive mood in a crowded room as the children were singing and dancing in an early celebration of what is set to become for Syria its 6th Christmas in wartime.
The weather was also getting into a Christmas mode, as snow began covering the roads.
The locals even took part in a "blame Russia for everything" game and accused RT's crew of bringing the cold.
"We got used to it, Russia [is] behind any major event these days. This is the most innocent of all," Finoshina said.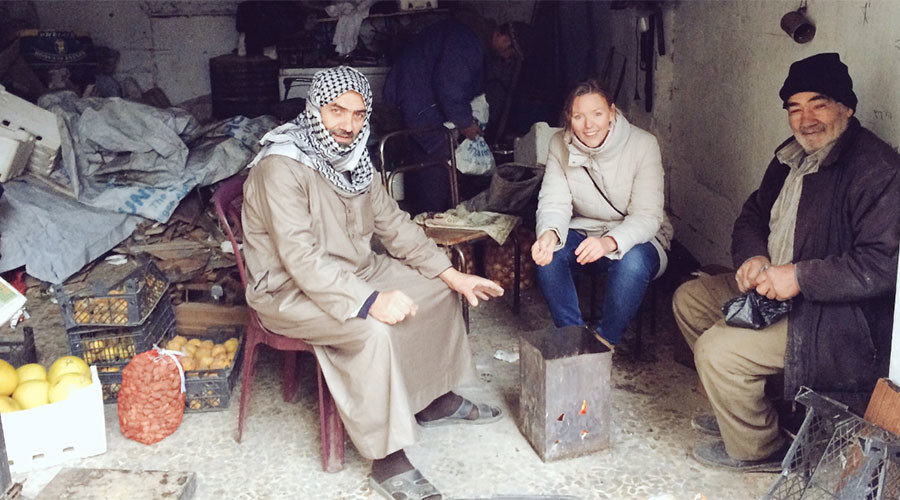 Finoshina, who met with locals in Homs, said that despite the hardships they face in the destroyed city on a daily basis, they feel optimistic about the future.
"Saw so many smiling faces that I started smiling more often myself," Finoshina wrote on Twitter.
The problem of occasional power shutdowns, which continue to plague people not only in Homs but in Syrian as a whole, has been solved with LEDs attached to ceilings.
"Used in every house here in Homs," Finoshina wrote.
The Syrian government regained control over the city in May 2014 following a UN-mediated deal, according to which the rebels were evacuated to other rebel-held areas of Syria in buses in the similar operation which has been under way in Aleppo.
READ MORE: Syrian rebels leaving Homs under truce deal

Some of the civilians and rebels who refused to comply with the conditions of the deal then summoned their remaining forces in the Al-Waer neighborhood of the city as sporadic fighting continued. In December 2015, a new truce deal between the Syrian government and rebels controlling Al-Waer district was struck, according to which some 2,000 militants were expected to leave the city in buses.
However, as in November, there were still reports of occasional fighting in the neighborhood, as the lingering talks for all militants to leave the area reportedly suffered a setback.
READ MORE: ISIS attack on Palmyra directly linked to US waiver on rebel arms supplies – Assad to RT (EXCLUSIVE)