Syrian rebels leaving Homs under truce deal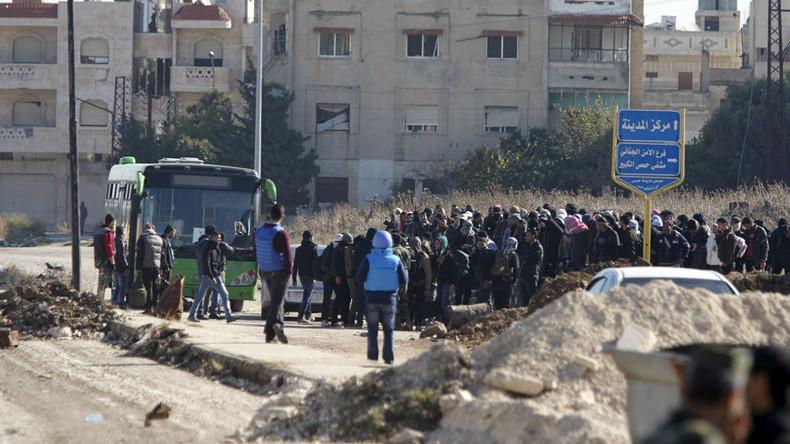 Hundreds of Syrian civilians and anti-Assad rebels have begun leaving the last district they control in the city of Homs, under a ceasefire deal recently reached with the government.
The rebels' departure from al-Waer neighborhood, part of peace deal local authorities recently agreed on, started on Wednesday and is aimed at clearing the city of gunmen and weapons, Governor of Homs Talal al-Barazi announced, according to the SANA news agency.
Barazi told reporters that some 700 people – including 400 women and children and 300 fighters – would be evacuated on Wednesday.
The operation is carried out under the patronage of the United Nations and the Syrian Arab Red Crescent. Its first stage suggests the militants will be giving up "medium and heavy weapons". Those who want to leave the city will be allowed to keep only "light weapons," the governor added.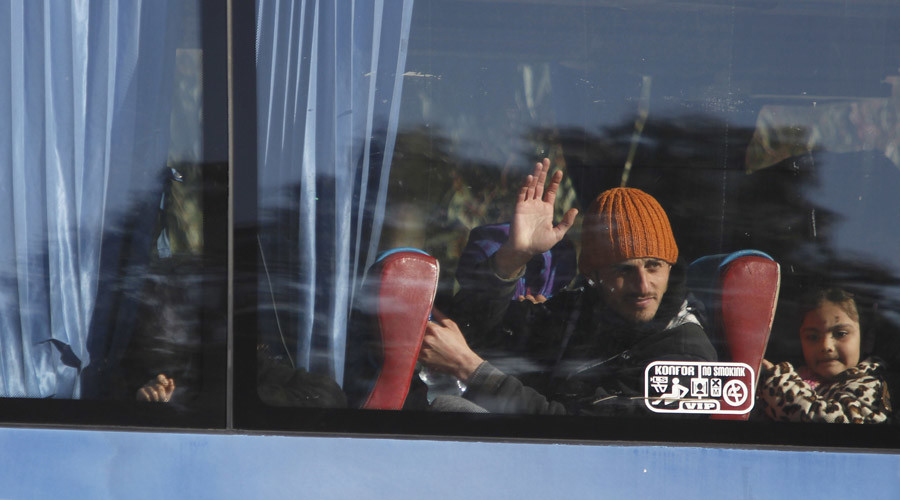 "We are implementing the first stage, which will be complete at the end of next week," Barazi said, according to AFP.
During the second stage, all of the militants willing to get back to their normal lives will have their legal status restored.
Around 2,000 militants and their families are expected to leave the city, once known as "the capital of the revolution." Buses will take them to the rebel-held areas in the northwestern province of Idlib.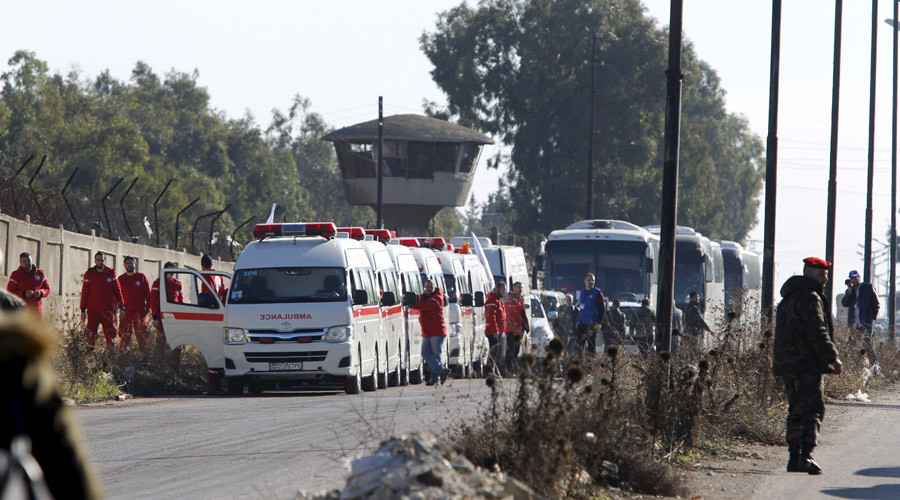 Following the evacuation, all state institutions are expected to resume operation in Homs.
The truce mediated by the UN was reached on December 1, after two years of ongoing sporadic talks.
You can share this story on social media: