Not a fundamental right: Indian Air Force members can't wear beards, court rules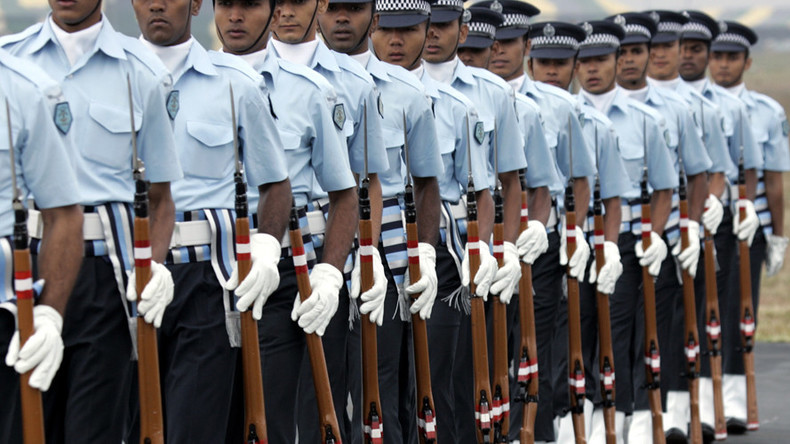 Air Force personnel can't wear beards, an Indian court ruled in response to the complaint of a Muslim man who claimed that he had a fundamental right to have a beard. The man was fired for growing a beard.
The ruling was made by Chief Justice of India T.S. Thakur of the Indian Supreme Court on Thursday, Indian media reported.
The ruling is a response to petitions and complaints made by Ansari Aftab Ahmed, who was fired from the Indian Air Force (IAF) in 2008 after refusing to shave his beard. Thursday's ruling upholds their decision.
Ahmed claimed that wearing a beard is a fundamental right as a Muslim, while arguing that Sikhs are allowed to wear long hair, turbans, and beards as their religion requires.
According to IAF, "it cannot be said that Muslim religion prohibits the cutting of hair or shaving of the face of its member."
The Indian Defense Ministry's policy regarding "hair, beard and wearing turbans," introduced in 2003, states that "only those Muslim personnel, who had kept beard along with moustache at the time of commissioning /enrolment prior to 01 Jan 2002, would be allowed to keep beard and moustache."
Muslims who have, however, grown beards after joining the service "should shave off the beard," it states.
READ MORE: Indian man made his friend rape his wife, claims it was Muslim ritual
"Under no circumstances, a Muslim person who had beard at the time of joining service before 1 Jan 2002 shall be allowed to maintain beard without moustache. Moustache would be a part of the beard."
Ahmed is not the only person who has filed a complaint regarding the policy. In 2008, IAF Corporal Mohammed Zubair and Maharashtra policeman Mohammad Fasi filed similar complaints.
With the exception of Sikhs, military personnel in India are only allowed to grow whiskers and moustaches, which should be of moderate length.
India has a population of 310 million, according to statistics from Yale Center for the Study of Globalization (YCSG) from 2015. It is predicted to have the largest Muslim population in the world by 2050.