ISIS terrorist attacks thwarted in Moscow, 4 arrested – FSB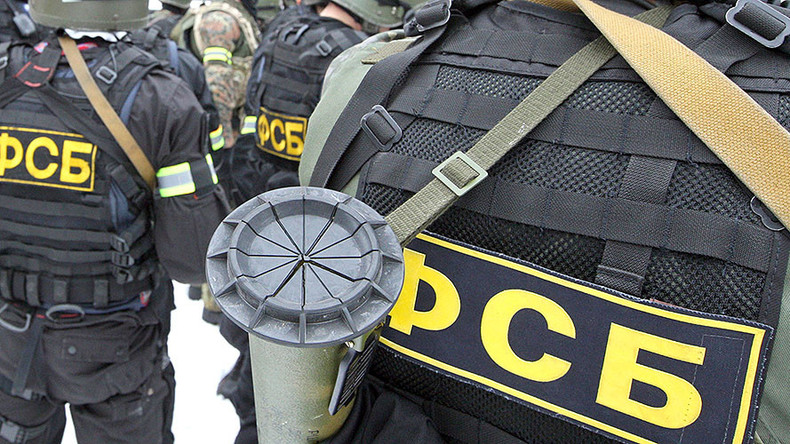 The Federal Security Service (FSB) has foiled a series of terrorist attacks in Moscow by a group of foreign fighters, who were directed by an Islamic State-affiliate based in Turkey, the Russian agency reported.
The group "included several Tajikistan nationals and a Moldovan national and plotted a series of high-profile terrorist attacks in Moscow involving the detonation of powerful improvised explosive devices," the FSB report released on Thursday said.
The FSB said it detained four members of the group on Thursday, seizing automatic firearms, explosives and parts for manufacturing IEDs.
"The terrorist attacks were being plotted under a direct order by a Turkey-based affiliate of the international terrorist organization Islamic State [IS, formerly ISIS/ISIL], which is outlawed in Russia," the report stressed.
The security service did not identify the four detained men, who were busted in several locations in Moscow and the Moscow Region, nor the suspected mastermind of the operation. It said the mastermind is on a Tajikistan wanted list.
READ MORE: Alleged ISIS video threatens Putin, Russia with attacks
Russian security forces have recently reported thwarting a number of terrorist plots on Russian soil organized by people with ties to IS. Russian President Vladimir Putin said the threat posed to Russian citizens by the organization, which grew in power in Iraq and Syria, is one of the key reasons why he decided to deploy the Russian military to help the Syrian government in its fight against terrorism.
According to a recent report of the Russian National Antiterrorism committee, the FSB and other law enforcement agencies has prevented 42 terrorist attacks on Russian soil this year.
You can share this story on social media: