Arctic thaw: Finland aims to host Putin-Trump meeting in 2017
Published time: 14 Dec, 2016 21:06
Edited time: 16 Dec, 2016 15:02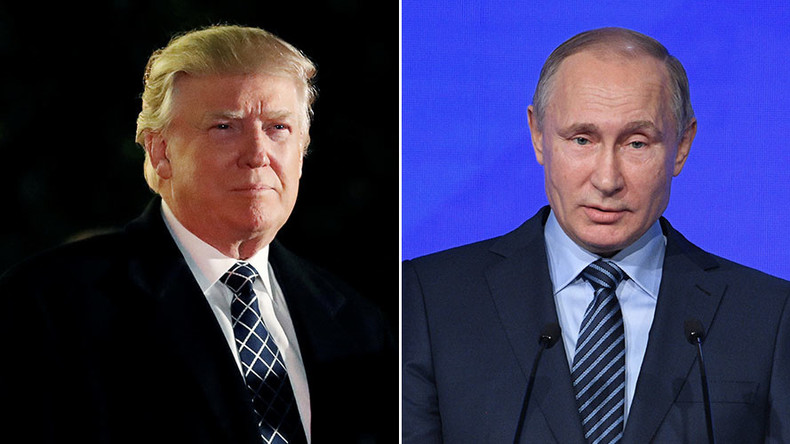 Finland is hoping to host a meeting between Russian leader Vladimir Putin and Donald Trump, who will by then have taken up his role as US president, during the Artic Council summit in 2017.
The Finnish authorities plan to invite Putin and Trump to a summit of the Arctic Council, which the country is chairing from 2017 through 2019.
The date of the event hasn't been yet set, but Finland's Senior Arctic Official, Aleksi Harkonen, told YLE: "It's quite possible that the summit will be held in Finland on the anniversary year of our independence."
According to Harkonen, Finnish president, Sauli Niinistö, has "already spoken in favor" of this initiative.
The Finnish state celebrates 100 years since gaining its independence in 2017.
The Arctic Council unites eight nations that have territory in the Arctic: Canada, Denmark,Finland, Iceland, Norway, Russia, Sweden and the US.
On Wednesday, Vladimir Putin said that he was ready to meet Trump "at any moment. There are no problems from our side."
"It's widely known that the elected president of the United States has publicly called for the normalization of the Russian-American relationship. We cannot but support this," the Russian president stressed.
Mending ties "will not be a simple task considering the extent of degradation of the Russian-American relationship. But we are prepared to do our bit," he added.
According to Putin, his get-together with Trump is unlikely to happen before his inauguration as US president in January.
Earlier this week, Trump had to defend his choice for Secretary of State after critics said that Exxon Mobil CEO Rex Tillerson was too close to Putin.
Tillerson stood against the US sanctions on Moscow over the reunion with Crimea and alleged involvement in the Ukrainian crisis, which put on hold lucrative Exxon's projects with Russian companies.
READ MORE: Trump taps ExxonMobil CEO Rex Tillerson as secretary of state
"Rex is friendly with many of the leaders in the world that we don't get along with, and some people don't like that," Trump said.