Catalan pro-independence activists arrested after burning photos of King Felipe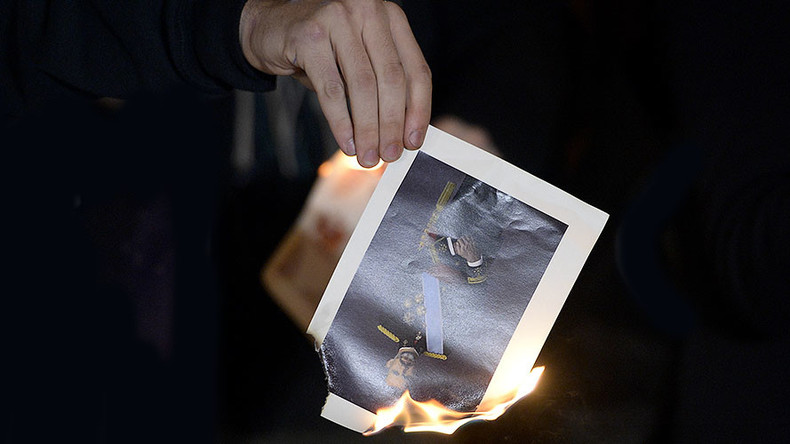 Two Catalan pro-independence activists were arrested in Spain after they failed to arrive in court to face charges of insulting King Felipe VI by burning photos of the Spanish monarch.
Nora Miralles and Roger Santacana of the pro-independence Catalan Popular Unity Candidacy party (CUP) were detained on a bus heading to Madrid.
The pair were planning to participate in a rally in the capital to protest against the earlier arrest of three other CUP activists, who had also burnt photos of the king.
A police vehicle forced the bus with protestors to stop at a gas station in the town of Alcala de Henares near Madrid.
The people were then ordered to leave the coach so that Miralles and Santacana could be identified, RAC1 radio reported.
The officers also gathered and photographed all the banners and posters the Catalan activists were carrying, before returning them.
The bus was allowed to resume its journey only after a delay of three hours, while Miralles and Santacana were taken to a nearby police station.
During a conference in parliament on Monday, several CUP delegates also tore up photos of King Felipe to show their solidarity with those who had been arrested.
READ MORE: Catalan ex-president to go on trial for holding independence vote
The CUP is among the backers of the 'Together for Yes' coalition in the Catalan capital Barcelona, which demands independence from Madrid for the wealthy region, and plans to put the issue to a referendum in 2017.