Naked at work: Belgian ministry employee's nude photos prompt probe
Published time: 13 Dec, 2016 07:17
Edited time: 13 Dec, 2016 08:18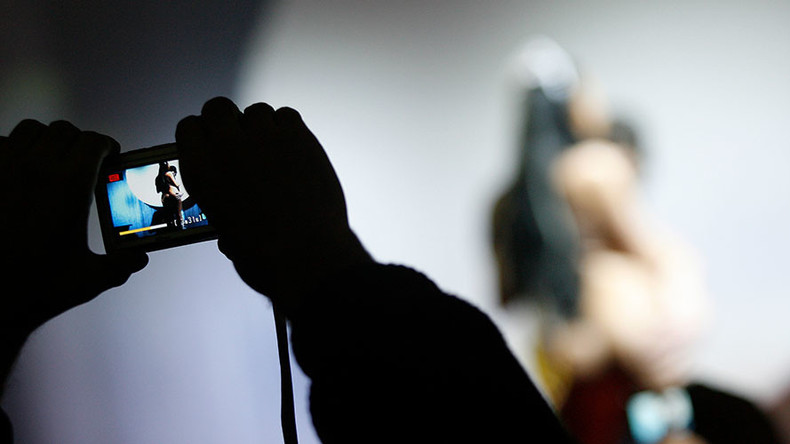 Belgium's Interior Ministry suspended one of its female staff members after discovering that she took naked pictures of herself in the office and shared them on social media, local media report.
Images of an unnamed female employee, nude inside the Interior Ministry's meeting rooms and elevators in central Brussels, were spotted on Twitter and other social media, Belgian media report. The woman was also identified in a French TV report on people offering sexual services online, Het Laatste Nieuws paper said.
When confronted by her bosses, the civil servant reportedly retorted that the explicit nude images were private and not related to her job – and complained to Belgium's top court. She also maintained that her fellow staff members supported her.
Yet, the judges didn't see things from the woman's point of view, arguing that she had taken the risk of damaging her professional reputation by taking the pictures in the first place, as the executive offices of the ministry could be clearly seen in the pictures.
The controversial employee, who has worked at the ministry for six years, was suspended and ordered to stay at home on full pay, pending a formal investigation, the newspaper reported, citing an Interior Ministry spokesman.
In 2009, a 29-year-old UK woman made headlines when it was revealed that she worked as a police officer by day and a prostitute by night. The undercover officer, who advertised her more private services online, was caught after she accessed a police computer to get information about her pimp. The woman received a prison sentence.
READ MORE: Pilot suspended for allegedly taking cockpit sex selfies mid-flight