Putin: Russia ready to offer world most advanced anti-terrorist weapons
Published time: 12 Dec, 2016 15:28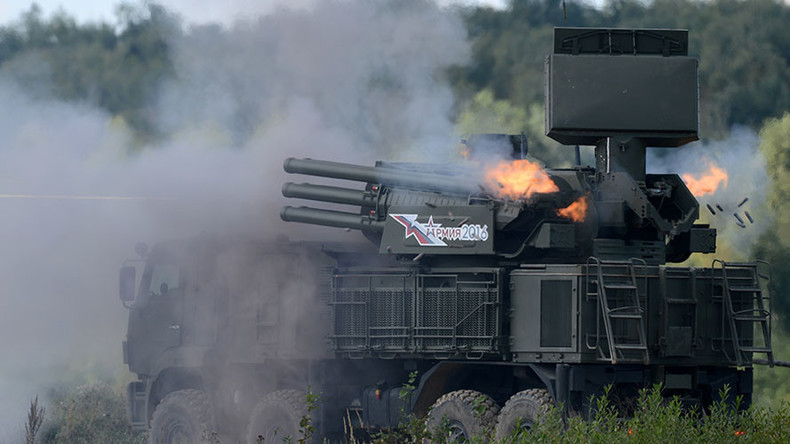 Russia has the most advanced weaponry and hardware to tackle terrorism, and is ready to offer it to foreign customers, President Vladimir Putin has said.
"We are prepared to offer our customers the most advanced anti-terrorist means, including combat planes, air defense systems, multiple-launch rocket systems and armored vehicles," Putin said as he chaired a meeting of the Commission for Russia's Military-Technical Cooperation with Foreign States on Monday.
"Our country makes a significant contribution to the fight against international terrorism," the Russian leader said, stressing that more and more countries are facing a surge in violence and growing terrorist threat. Putin added that "Syria, Libya, Iraq and Afghanistan are well-known examples."
He warned that terrorists around the globe have formed large armed groups, which have well-trained military experts and state-of-the-art weaponry, including Western-made units.
According to Putin, Russia "confidently ranks second in the world" on the arms market, being "ahead of France, Germany and the UK."
Russia's arms export orders portfolio currently exceeds US$50 billion, with 100 foreign nations among Moscow's partners, Putin stressed.
In 2015 alone, Russian weaponry and military equipment was supplied to 58 foreign countries, he added.
"At the same time we [Russia] act in traditionally tough competitive conditions and sometimes even face misbehavior by some partners," Putin said.
READ MORE: Russia has 25% of global arms sales, second only to US – study
The President urged the country's arms makers and distributors to take the necessary steps in order to maintain high demand for Russian weaponry from foreign customers.