Pyongyang angers Seoul with simulated raid on S. Korea's presidential palace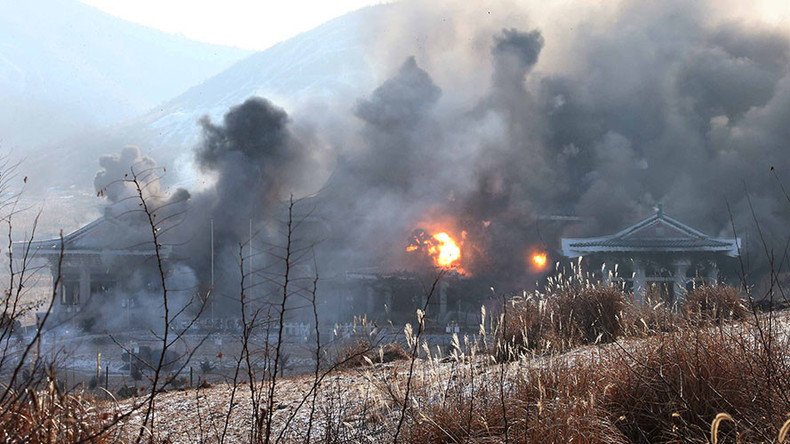 Seoul has condemned North Korea for conducting its latest military exercise, which involved simulating a commando raid on South Korea's presidential palace.
Photos of the military drill, which was observed by North Korean leader Kim John-un, were released by the North Korea's state owned news agency, KCNA, on Sunday. The pictures show parachuting commandos landing near a mock-up of the Blue House, the official residence of South Korea's President, and storming the building, which was then apparently targeted by multiple rocket launchers.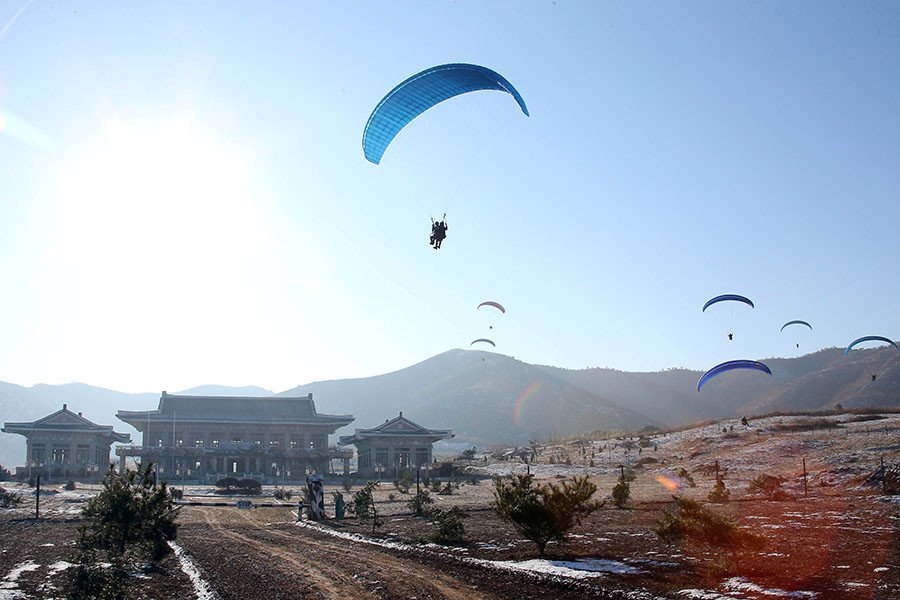 South Korea's Unification Ministry condemned the drill on Monday, saying that it and other military exercises previously conducted by Pyongyang contribute to rising tensions on the peninsula.
"North Korea's move seems to be aimed at showing that the regime remains firm in contrast to (the political turmoil) in South Korea," ministry spokesman Jeong Joon-hee told a regular press briefing, referring to a scandal that has led to an impeachment process for South Korean President Park Geun-hye, who was suspended by the parliament last Friday and is awaiting a ruling from the country's Supreme Court.
READ MORE: S. Korea parliament impeaches President Park over corruption scandal

North Korea's latest military drill was conducted by Unit 525 of the Korean People's Army, according to the KCNA report. Kim said that the commandos "should stage intensive drills for marching, firing, swimming, overcoming natural obstacles and acquiring the ability to maneuver in fields under the simulated conditions of an actual battle" to prepare for possible operations in South Korea. He also gave a pair of binoculars and an automatic rifle to the battalion before taking part in a photo session with the troops.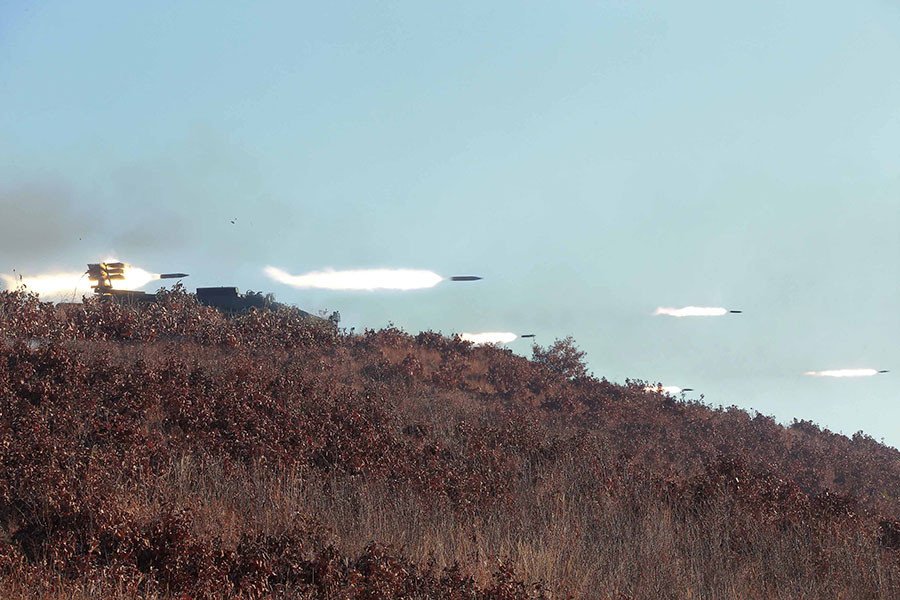 Pyongyang's simulated raid on the Blue House is arguably a remarkably offensive move, especially considering its timing. In 1968, North Korean commandos infamously attacked South Korea's presidential residence for real in an attempt to assassinate President Park's father, Park Chung-hee, who was the third person to hold South Korea's presidency. Although the operation failed, it resulted in dozens of deaths on both sides.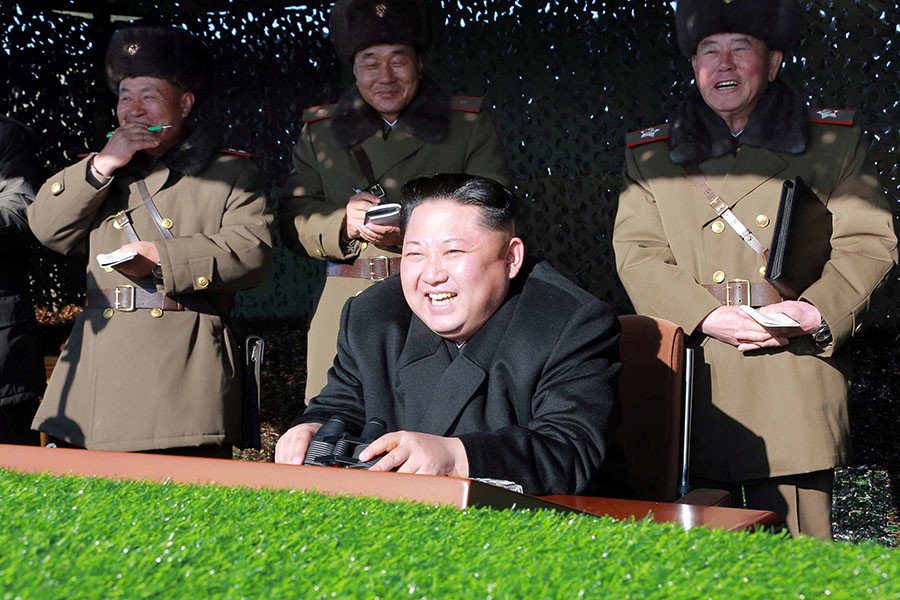 North Korea does not have a monopoly on demonstrating aggressive behavior in the conflict, however. The South Korean military regularly conducts exercises to prepare for a possible attack on North Korea, occasionally involving US troops, such as a joint naval drill in October in which South Korean and US naval warships practiced a theoretical attack on North Korea's nuclear facilities, as part of the country's Korea Massive Punishment & Retaliation (KMPR) policy.
You can share this story on social media: