S. Korea parliament impeaches President Park over corruption scandal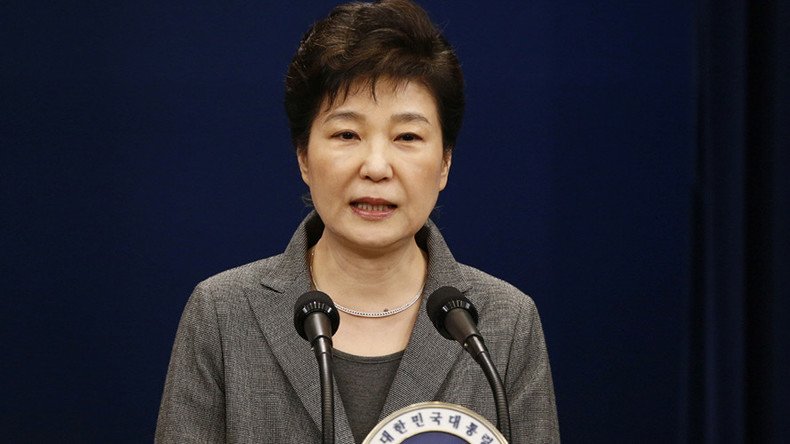 The South Korean parliament has endorsed a motion to impeach President Park Geun-hye over a scandal involving her long-time confidante Choi Soon-sil, who has been indicted on bribery charges. The motion is yet to be approved by the Constitutional Court.
Of the 300-member parliament, 234 lawmakers approved the impeachment, with 56 others voting against, seven votes deemed invalid and two more abstentions.
In a few hours, Park's presidency will be suspended, as soon as she receives an official letter from the parliament. Prime Minister Hwang Kyo-ahn will become the interim leader afterwards.
The suspension is set to last for 180 days, with the Constitutional Court set to review the impeachment and decide if it was justified.
Park, 64, is the daughter of former South Korean military leader Park Chung-hee. The situation was brought about because Park allegedly shared classified documents with Choi, and assisted in the extortion of some $70 million from corporate giants such as Samsung, Hyundai and LG.
Following the revelations, millions took to the streets to demonstrate against the president, calling for her to step down. The latest protest took place about a week ago, with some 1.8 million demonstrators gathering in Seoul.
The protests, which started in October, became South Korea's largest since the pro-democracy protests of the 1980s.
Park apologized on national TV three times after the disclosure, but it didn't help her approval ratings, which dropped to record low 4 percent, a public poll showed last week.
You can share this story on social media: