Russia's cutting-edge Su-35 fighters arrive at Karelia base (VIDEO)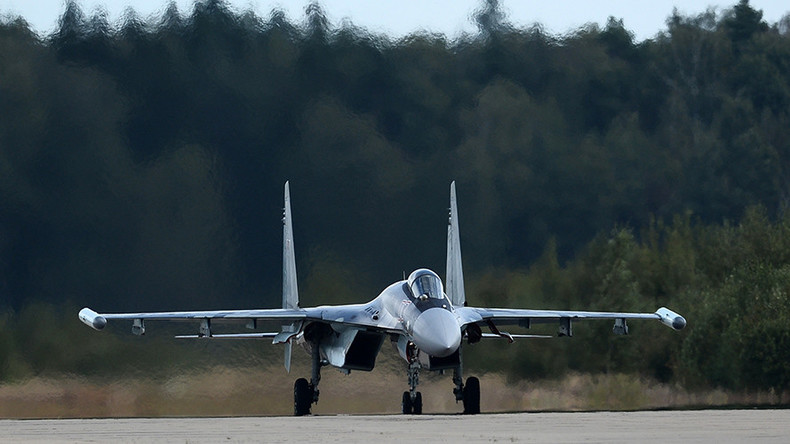 Russia's Air Base in Karelia has received a squadron of the latest Sukhoi Su-35S fighters. The state of the art planes will be deployed less than 200km away from the Finnish border to protect Russia's northwestern frontier.
Four jets and their crews traveled over 8,000 km from the Far East, refueling three times at airfields in the Central and Eastern military districts, the Russian Defense Ministry announced.
At the base in Karelia, the planes received a traditional bread and salt greeting.
The planes are now getting ready for deployment. The Su-35 is a multidimensional high-maneuverable fighter of 4++ generation with thrust-vectoring modules.
The Sukhoi Su-35 remains the top Russian air fighter in service today. Its technical characteristics allow the plane to evade missiles or dogfight at close ranges. The latest versions of the plane are equipped with advanced active jamming stations making it difficult for the enemy to detect it.
Su-35s offer a 360-degree field of view with coverage ranging up to 400 kilometers. The multirole fighter jet is capable of providing air cover for strike aircraft, as well as strike surface and subsurface targets. It remains the backbone of Russian airpower until a fifth-generation PAK-FA stealth fighter enters service.