Putin: Moscow will never accept attitude of intl bodies towards deaths of Russian medics in Syria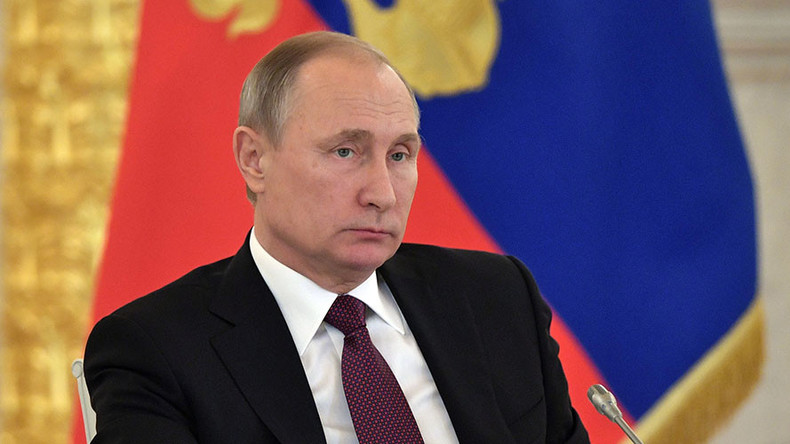 Commenting on the recent shelling of a Russian mobile hospital in Aleppo, Syria that killed two Russian medics, President Vladimir Putin said Moscow "will never accept" the absence of reaction from international organizations to the deaths.
"It is obvious to everybody that our medics came [to Syria] to resolve humanitarian issues only. They came there not to take part in the military action, but to help people, civilian population in particular," Putin stressed.
Yet according to Russia's president, Moscow "has seen no assessment of what happened from any international organization."
According to Putin, the absence of international reaction "triggers some thoughts about how objective the coverage of some our partners is on what is happening [in Syria]."
Putin added that he is talking about big international structures "that have put our medics who have been killed on one shelf with those who hit their hospital, and did it deliberately, as they knew where it was."
He stressed that such an attitude is "inadmissible" and "we [Russia] will never accept it." Militants shelled a Russian mobile hospital in western Aleppo earlier this week, killing two paramedics. A chief pediatrician was also severely injured in the attack.
READ MORE: 2 Russian paramedics killed, 1 gravely injured in militant attack on hospital in Aleppo – MoD

Following the attack, RT reached out to the International Committee of the Red Cross (ICRC) for comment. In response, the organization said that "all sides to the conflict in Syria are failing in their duties to respect and protect healthcare workers, patients, and hospitals."
Upon hearing about ICRC's response, Russian Defense Ministry spokesperson Major General Igor Konashenkov reacted with outrage, saying these "cynical comments are not worthy of the high status of the International Committee of the Red Cross" and show "indifference to the murder of Russian doctors in Aleppo."
You can share this story on social media: