Peace treaty key to solving Russia-Japan territorial dispute – Putin aide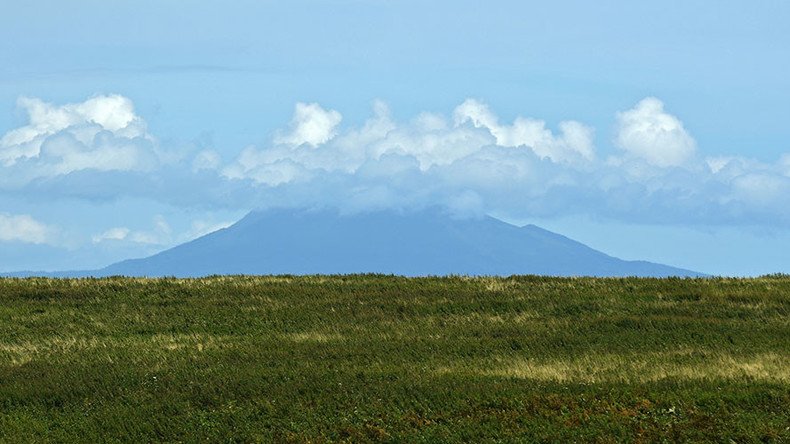 A peace treaty is essential for the resolution of Japan's and Russia's dispute over the southern Kuril Islands, Sergey Ivanov, former presidential chief-of-staff now serving as Vladimir Putin's personal aide for nature preservation, told Japanese media.
Japan contests the sovereignty of four small islands of the Kuril archipelago, which have been under Moscow's control since the end of World War II. The dispute over the 'Northern Territories', as they are called in Japan, has been a major obstacle in the relations of the two countries for decades.
"The islands are not the problem. Even the 1956 declaration states that signing a peace treaty should be the first step," Ivanov told the Japanese newspaper Mainichi.
The declaration he referred to was signed in Moscow and formally ended hostilities between Soviet Union and Japan and restored diplomatic relations. Among other things, by signing the document Moscow made commitments not to seek reparations for the war and to hand over sovereignty of two of the four islands captured by Soviet troops back under Japanese jurisdiction. This would happen after signing of a comprehensive peace treaty, according to the declaration.
No peace treaty was ever signed and in 1960, after Japan signed a military alliance with the US, Moscow said handing over the islands would de facto allows its Cold War rival to place its troops closer to Soviet territory. Meanwhile Japan claimed sovereignty over all four islands and claimed that they had been illegally occupied rather than legally captured during the war. The dispute remains unresolved.
Ivanov's interview to the Japanese newspaper focused on an environmental project involving the disputed area. It would unite under a joint administration Japan's Shiretoko National Park, which is located in direct view of Kunashir Island, with three parks natural preserve areas in Russia's Kunashir, Shikotan and Iturup – three of the four disputed islands. The project aims at boosting tourism as well as fostering trust between the two nations.
"If we separate it from political and diplomatic problems, this is possible," Ivanov said.
He added that the planned visit to Japan by Putin next week may help boost cultural and economic ties.
Last week Japan's Foreign Minister Fumio Kishida met with his Russian counterpart Sergey Lavrov in Moscow to make the final preparations for Putin's visit.
You can share this story on social media: